Dear Censored,
Good video for the racism bit.
-Jamie
Dear Censored,
Just wanted to let you know that the government does pay for gastric bipass. I live in New York and work for a Plastic Surgeon. All Medicaid Managed Plans do pay for weight loss surgery, usually gastric sleave. Why do I know this? Because they also pay for them to have the excess skin removed that patients aquire after losing weight so quickly. It used to be the only requirement to have an abdominoplasty. (Having the weight loss surgery). Recently they have been cracking down a little. The general rule to get a "cosmetic" surgery covered by insurance is that the problem has to be "impeeding daily life". So now you have to prove skin rash or another issue. I've worked here for 20 years and it is far easier to get a Medicaid Managed Plan to pay for these procedures than an HMO (insurance one gets through employment).
Medicaid recipiants get everything paid for, including a ride to and from the doctor.
Have a great day,
-Colleen
Dear Censored,
Check out this guy and his super hot wife. Also check out the trainer when she explains to him that her hubby doesnt want her to lose weight, at 3:15. 
-Asher
Dear Censored,
Fauci's wife, Have you seen this woman?!
-Chook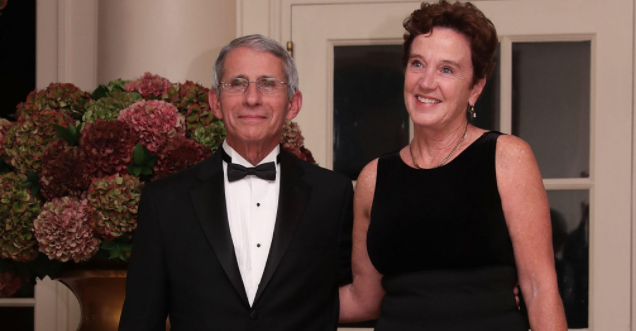 Dear Censored,
I was wondering about some past friends of the show from back to TGMS and since:
Cale Hartman, his twitter account seems unused now. He was really funny.
Charles C Johnson, it seemed like he was taking over the world for a while.
Also I know Stefan Molyneux is now pretty much just on his website and some video site called LBRY. Would you talk to him again, maybe he could start a show on Censored?
Someone mentioned Crowder too, it'd be cool to bring him on and talk about him suing facebook and that he said he would consider running for office.
Also I'd definitely buy merch with "It's gay to smoke" and "2 eyes, 1 nose, 2 nostrils, 1 mouth, 1 heart" 
-Ant
Dear Censored,
Dear Censored,
I'm a life time Republican.  When Republicans started to protest (starting with the tea party) it represented a downturn in Republican's mentality.  Only people with victim mentality protest.  Arguably, protests also set back the cause that ostensibly the protests were to support.  You cannot tell me that the BLM protests reduced racism.  We need to stop protesting or asking others to make changes we want.  That is the mentality of a spoiled child.  Instead we each need to focus on ourselves and increase our real personal power.  With that increase in real personal power, we can make real changes in each of our small, but real, worlds.  I think you have learned this based on your recent comments about rallies, but continue to spread the message
-John
Dear Censored,
Gavin, you continuously refer to trannies as mentally ill gays, but according to the people who researched this stuff (before getting silenced by the trans mafia) homosexuals make up only about 20% of the Male to female trans population… the larger 80% are autogynephyliacs who get off on the thought of physically inhabiting the object of their sexual desires. I think this distrintion is important because it paints a far more sinister picture… we're not being forced to participate in a mass delusion, we're being forced to participate in a mass sexual fetish… Straight up brain rape
I'm writing this in light of bidens new assistant health minister or whatever he is… he's clearly an autogynephile who's wife probably left him cause she got sick of him stealing tampons to shove up his asshole while blowing euphoric juices all over public women's room stalls. These are predatory men who fetishize every piece of the female experience from prepubescence to menopause. The whole idea of autogynephelia is being actively suppressed and people should be aware of it
Thanks and apologies if this is something you've already covered
– Some guy
Dear Censored,
this is a funny little video with henry rollins outlining his strong liberal views. it is from the daily sh**h, around the time they had jahans on. but this is pretty funny. 
-Adam
Dear Censored,
I was watching a documentary on HBO and this guy, Dan Ariely was one of the experts on the topic. Check out his beard. I guess he has some sort of condition where he can't grow any hair on one side of his face… but what is he doing with half a beard?
-Rob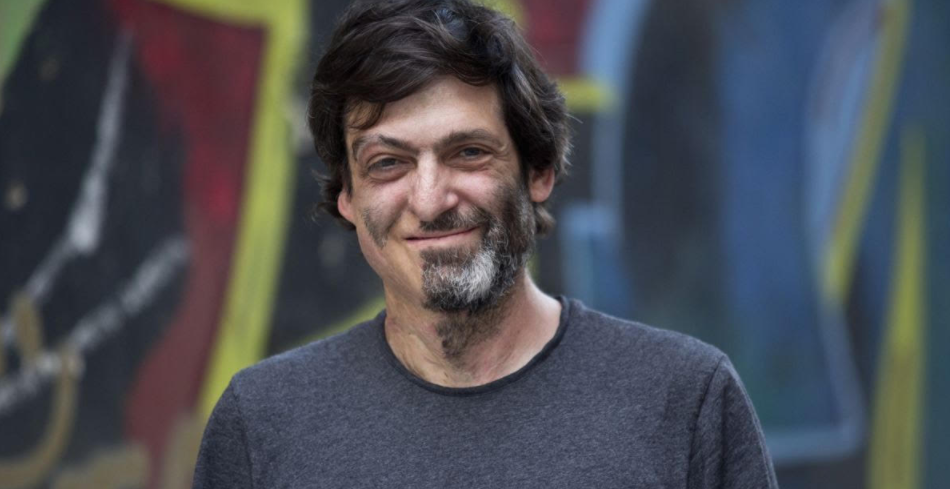 Dear Censored,
Portnoy interviews ANTIFA member in the most portnoy way possible.
Dave interviewing Antifa
-Joe
Dear Censored,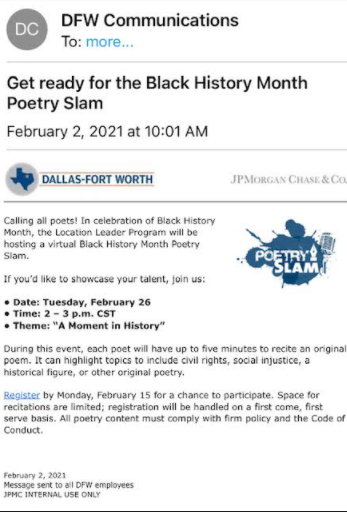 Dear Censored,
Alleged Anti-Conservative Bias is Disinformation🤮
-Steph
https://www.fastcompany.com/90600052/anti-conservative-bias-on-social-networks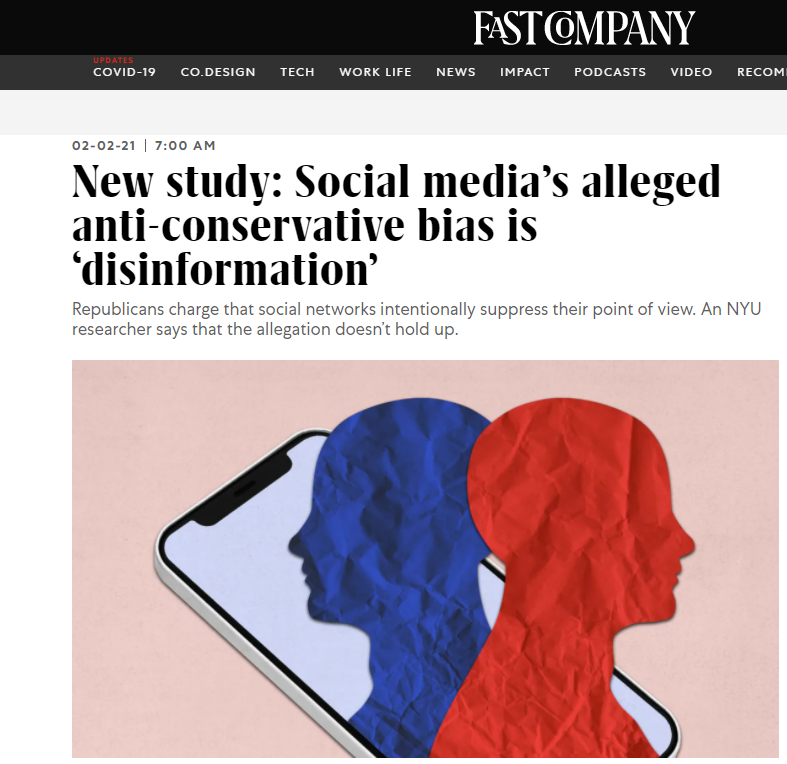 Dear Censored,
the "gay to smoke" video is an Onion News Network video from ~2010. It was written/produced by an Onion/UCB guy Chris Kelly, who also plays the gay guy on the right in the video. Chris later became the head writer at SNL for at least a few years. 
-Ernie
Dear Censored,
This may be an ancient Chinese secret and if so, then fuck me, but I still want to get your reaction on Drag Syndrome, a.k.a. retards in leotards. It's the "world's first drag troop featuring drag Queens and Kings with Down's Syndrome". I used to work in disability services for about 3 years and would constantly see (predominantly liberal) workers force their progressive agenda on the mentally ill 24/7. The field is full of virtue signaling spinsters that will do anything to be on the "right side of history", even if that means exploiting the tards.

-Gee
Dear Censored,
I wanted to add a few additional comments to the Gamestop short issue. I apologize in advance for the lack of brevity or if any of these points have already been made on the show.
While it is true that Gamestop, as a company, was not recently performing well, it is not true that the company was imminently bound for bankruptcy. The company is highly liquid (it has lots of cash on the books), and this liquidity is a major reason why this short squeeze was possible.
The hedge funds that were shorting Gamestop were using their enormous cash deposits to create a situation where the stock was trading below its value. In other words, the hedge funds were deliberately driving the company to bankruptcy with massive short selling. In fact, there were not enough Gamestop stocks in existence to cover all the shorts placed against it. In other words, the stock was deliberately undervalued as a result of the hedge funds' actions.
In normal conditions, shorts are used when a company's stock is deemed to be overvalued. They can actually be helpful in freeing up cash while a company's stock can return to a more realistic valuation.
As it was happening in this case, the hedge funds in question were in the process of short selling the stock into bankruptcy in an attempt to pilfer the cash on the books and pay pennies on the dollar for it.
In come the retail consumers (and reddit nerds) who went long on the stock.
Some netizens recognized that the price of GameStop stock was being deliberately undervalued by the hedge funds in an attempt to kill the company and pick its corpse. In turn, the retail consumers began buying the stock en masse. This did indeed lead to a massive overvaluation; however, the goal was to short squeeze the hedge funds. Their short position could only be covered with massive amounts of capital and it would cost them enormous sums of money to make good on their shorts.
Come back to all that cash on the books.
A highly liquid company is capable of weathering these types of valuation storms. At the same time, to a hedge fund, all that cash on the books is low-hanging fruit to be snatched up if the company can be driven bust.
The contention here is twofold:
1. If it is okay for a hedge fund to use its massive capital to deliberately kill a business, why is it wrong for a bunch of internet nerds using their personal wealth to invest in a contrarian manner at the expense of the hedge fund?
2. This is the big one: Is it legal for a trading platform, such as Robinhood, to stop the purchase of a stock (while allowing selling) to rescue an investor (the hedge fund) with a massive short position?
This is likely criminal behavior on the part of the trading platforms.
One caveat in the defense of the trading platforms who stopped new buy orders of the stock: perhaps the long positions were made on margin (retail investors were buying Gamestop using borrowed money) and the platforms simply ran out of cash to lend. However, this should have not prevented those using their own cash to place long positions.
If you are interested, the Epoch Times has a good interview explaining the issue. It's too long for the show, but just in case you want more info, here is a link:

Finally, this rumor could be the biggest whopper of them all: Robinhood may have halted trading of Gamestop stock after being pressured by the White House (See link below).
https://www.inquisitr.com/6465887/biden-white-house-robinhood-gamestop/
I hope you found at least some of this informative or interesting enough to share with my fellow viewers.
I apologize again if this was long-winded, I have been drinking.
Introduce me to your ding-dong,

-Kenny
Dear Censored,
 I think you're pshort pselling psaki.  Pshe's hired to be a mouthpiece of the administration and any topic pshe's avoiding is because pshe's told to avoid it. Doesn't hurt that the administration knows there will be no followup questions.  Psarah psanders was psmart as pshit but pstill had to repeat the "alternative facts" line about the size of the inaugural crowd .  Long pstory pshort, don't pshoot the messenger, boys.  It was cheap four years ago and it's just as cheap today.
-Joel
Dear Censored,
Here is a band that I caught my kid listening to that gives me hope in humanity. Not the usual shit I hear blasting out of the basement. My daughter said they sing about rotting meat pockets from war and banshees and they make records in underground cities in Italy and haunted houses in Kentucky. It is funny to me that these days I am so happy to hear my teenage daughter listen to this dark shit rather than whatever the hell else is going on these days. At least they aren't singing about sucking dick, Orange Man Bad, and toxic ooze dripping out of their wet ass pussies. My wife showed me a post from some pop artist saying "I am so glad to be living under a president again!" We got in a fight because I responded "way to go fag!" I don't care about music but this band doesn't make me want to punch a hole in the wall. Maybe you are a bad influence on me!
-Ryan

If this sucks here is a bonus to lighten the mood with some Ricky Henderson.  Around 1 minute mark & he elaborates at 2:20.

Dear Censored,
Watch "Can U Lend A Nigga A Pencil??" on YouTube
This is one of the most hilarious videos I go back every few years and watch it. A white teacher gets in over his head while trying to relate to his black students the best drop is at 2.29
-Nick
Dear Censored,
Race mentioned NOWHERE
https://news.yahoo.com/oakland-chinatown-hit-over-20-200906490.html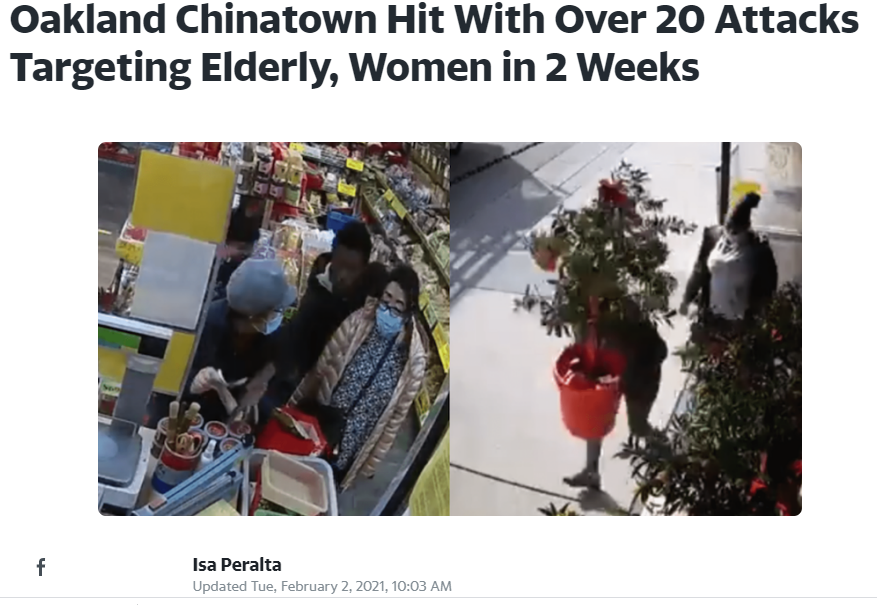 Dear Censored,
The final final video was from back when The Onion used to be funny.
Eat my ass,

-Alex
Dear Censored,
Yes Gavin, a vinegar and sugar reduction is known as a gastrique. I learned this while cooking with French Canadians at Club Med. My experience with the québécois , as a South Shore Long Island guy, was interesting. Young white montreal chicks came to the Caribbean to fuck black guys under the guise of working as a G.O. (Gentils Organisateurs) for Club Med. The parents also loved Club Med and inevitably would visit. The Bahamian dudes would get kicked to the curb and suddenly they were in a relationship with the simp Montreal dudes that worked there too. I think the reason the guy québécois worked there was the rumor that for one week every season you could fuck Montreal chicks. I love your new sunglasses.
-Ralph
Dear Censored,
I know how you hate women who get wide to blokes n would never be able to back it so you're gonna buzz off this I reckon. This chick is some wannabe influencer, she's 25 (mental, looks 40, but I digress) and her husband is some rich old fella. She got kicked out of a basketball game because she was mouthing off to Lebron James telling him she was gonna fuck him up. This bird looks 5 foot nothing from briefly lurking her Instagram – I'm sure that definitely would have ended well for her. 
Thanks for calling Ryan a retard so much, it really makes me belly laugh. 
Cheers 

-Weckingball 
Dear Censored,
 My theory is that we all look at equality from our point of view right? So when guys like us(white middle class) in general say we want equality for everyone we mean that we want everyone to have the opportunity to own a house , own a car have a family or whatever and have a little economic freedom towards the middle and end of life to do what you want for a couple weeks out of the year you know? But when you apply that to black people when they say they want equality they mean they want white people to suffer like they think they suffer. That's why the word equality doesn't mean the same thing to us as it does to them. That's why even though when they say they still don't have equality and we think well shit they can vote,buy a house, get a job and so on thats what we think equality is, but for them equality isnt that it's white people haven't suffered or aren't suffering like we are , their idea of equality is downward looking and ours is upward looking. Let me fuck you with my heels on.
-Josh
Dear Censored,
DAVE PORTNOY FUNNY RAPE JOKE 1:35
Canon
Dear Censored,
This is robinhood's explanation for why they had to limit the sale of GME stock. Thought it was pretty entertaining, these fuckers trying to explain it away. Thought you might like to read to those who haven't heard it.
Fuckin heels 
-Nick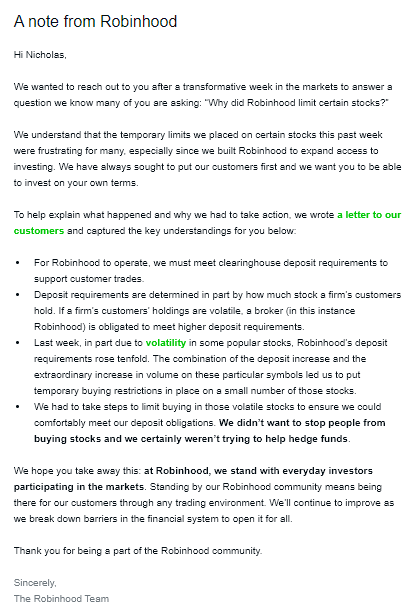 Dear Censored,
You rag on female writers a lot. Here's an example of a good one. Love this piece! 
-Jean
Lincoln Isn't Evil. Neither Is the West. Stand Up to the Woke Lies. – Common Sense with Bari Weiss
https://bariweiss.substack.com/p/lincoln-isnt-evil-neither-is-the