Dear Censored,
I keep following you around YouTube, Free speech and now censored.tv, And maybe it's all been for this.
My buddies daughter and her cousin both 13 Went missing on Tuesday. At first it looked like they were running away together. but now that the FBI is involved, sounds like they may have been coached. I know how you guys feel about pedophiles and I feel the same as do most. I hope. I wish I could go into complete detail with you and I'm sure this probably hits close to home with you Gavin, having a daughter at about the same age. Please post this at your earliest convenience, PLEASE!!! if you would. Time is always of the essence, But I'm sure you know that. I told the family what I would do by contacting you, they would be more than thankful for the spreading the word. If for legal reasons you can not post this flyer on the show, then maybe at least with the proud boys. Fort Collins, Colorado Where this happened, of course is the most important. but they could be in New York by now for all we know. I know we have some Proud Boys close to us.. I love the show, I've gotten five or six people to start watching you guys in the last couple months. Please help my friend and his sister get their daughters back home. It would show you are more compassionate then just taking your buddy out for a drink when his daughter had surgery for her cleft palate. Way better story Gavin!! Even though in my eyes you're already in line for sainthood. And thank you for your service Gavin. And Ryan thank you for your service as the mayor of the fag zone. Love you guys more than a friend with brand new sun glasses.
-Trent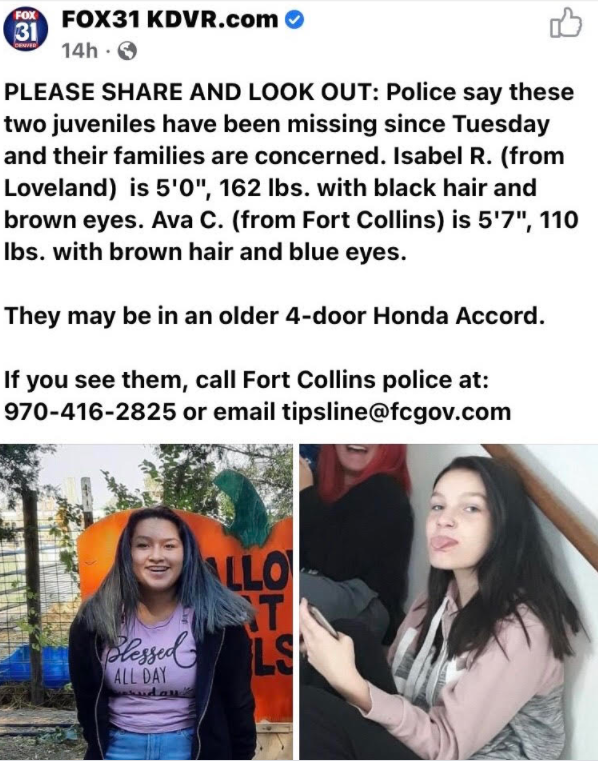 Dear Censored,
In New Zealand exhibiting flags are now racist, especially if you hang 400 of them in one space together. Someone had the 'nerve' to show various flags with opposing ideologies, in the same space, at the same time in "dialogue" and "inclusion"… exploring the "Why of things" in an exhibition called People of Color . There was no consultation with the "minorities" that some of these flags are represented/offended by. By that rhetoric any art work using representational expression needs consent and consultation with the "council" before it can be produced and used in any context in front of the public eye. That is the freedom of the new world order. The illusion thereof.
Art production and exhibition in New Zealand now needs to comply with "ideological copyright". You need to consult Hitler, all the world leaders and political parties, every minority group, every music group, any person dead or alive, who have ever felt proud or offended by any symbol or flag, before you can make and show images of flags. "You can Pray freely, But just so God alone can hear"
 Three young art graduates are being mauled by a mob of antifa for daring to put up this show, they are by extension "wh*te supremacists, racists and bigots". Any person who has ever bought from or attended this artist-run exhibition space @mercy.pictures   have been called to action in an open letter from Anitfa! Publicly apologize and denounce racist white supremacy! "A submissive sheep is a find for a wolf" and NZ is a country of sheep. Further more once you sign up and capitulate you MUST "commit to anti-fascist education"
Those who think they have "universal innocence" are "giving rise to the universal failure to act" by extension taking the freedom of thought, expression, and creativity. Submissively herded into the train to the Gulag. Solzhenitsyn lived this, wrote it, and it is playing out all over the world.
Seems as long as racists and fascists call other people racists and fascists, they are no longer racist or fascists?
From dissension, envy, hate, And corruption guard our State, Make our country good and great,God defend New Zealand.
https://www.instagram.com/mercy.pictures/
https://www.thebigidea.nz/stories/no-mercy
Dear Censored,
While searching Facebook today I kept stumbling on strange advertisements. What do you think these ads say about my character since ads supposedly are based on my "preferences and demographics". They certainly aren't improving my self esteem. (See screenshots) You're hot pooh,
-Aimes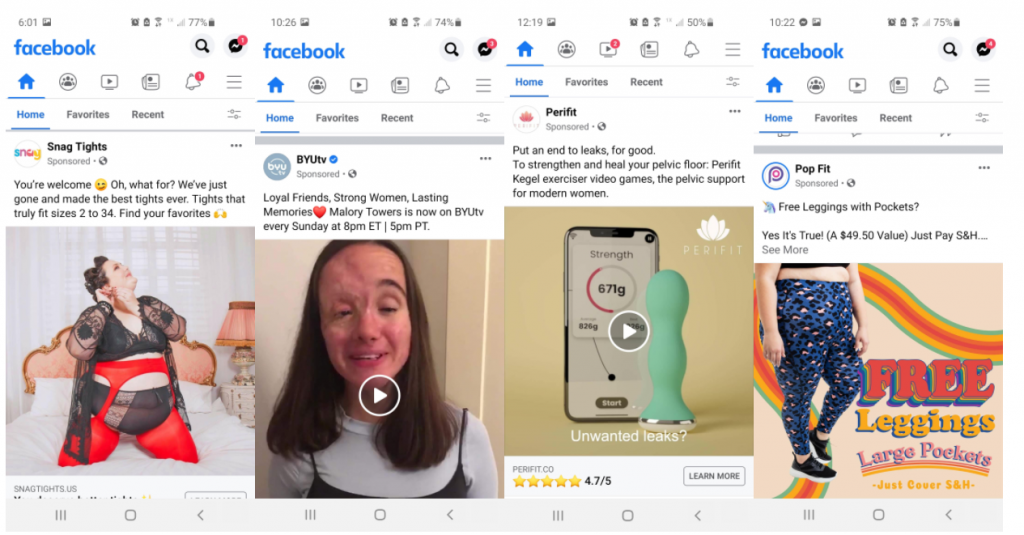 Dear Censored,
I know you'll never get this or read it but I'm at a loss. I'm 38 years old married w 2 kids and I live in NC. The last 4 years have been insane. My wife and family are Trump haters but I bite my tongue and only talk the truth. I feel lost and alone in a world that is blind to facts. The election is over and who knows what will happen but I'm done being a floor mat for the left. Even if Biden becomes our president, I'm done with the violence from the left. I watched today's MAGA March in DC and my fellow Trump fans were peaceful & non violent. As day turned to night, I watched video after video of antifa & Biden supporters hunt Trump supporters. This has been going on for a while but the mainstream media ignores. With Biden looking like the next POTUS I'm absolutely done with this hate & violence from the left. Trump supporters aren't "nazi's", they weren't "coming out of the woods with veins bulging". This lie needs to stop and we must stand up for ourselves. I'm not sure where to start or begin but I'm scared. I'm scared of leaving my family not knowing what will happen to me if I stand up for myself as a Trump supporter or if I protect a Trump supporter who was being attached. But I know something needs to change. We need to stop this fake white guilt snow flake tolerated hate. I believe you are a strong loud voice in this trying time. You and your show have been there for me the last 4 years. You have helped me get through the hate I have felt from friends, family, and TDS folks. I'm hoping you can help me and other people who feel like me. How do we keep our voices from being silenced? How do we show our love for Trump without being beaten in the streets? Where can we go when we are tired of being told we are racist nazi KKK when we don't have any racial hate in our heart? And like breitbart said…is it time for war?
-Josh
Dear Censored,
I don't start shit. I finish it. I'm that crazy motherfucker that laughs and cries at the same time. I'm that orphan fucker who lost both his parents. I'm that piss poor lowlife you want to choke. Come and choke and orphan big man! Come pull your gun on me and put it in my fucking mouth. I'm tired of you running your fucking mouth. You and Joe Biggs the drunk. I'm sick of you belligerent fucks. Come and shoot me dead already. I'm sick of you braggarts trying to act like big billy badasses, dehumanizing people you disagree with. Shoot me and kill me big man. Shoot me and kill me.
-Darrel
Dear Censored,
Of course you couldn't be prouder. You guys take pride in stupid shit, instead of personal achievement to make things better for the world. Just grief people and worship a goddamn orange idiot who stares at solar eclipses, deregulates goddamn chlorpyrifos on your goddamn produce so you get brain damage. I hate both Trump and Biden and you guys are insufferable. Electing a goddamned idiot who speaks in 4 fucking letter words who says goddamned windmill noise might cause cancer. Fucking goddamned retarded. Not only that, but your orange messiah goddamn sold 350 billion dollars in weapons to Saudis, the same Saudis who goddamn funded al Qaeda, ISIS and al Nusra. Fucking geniuses you guys are. Fucking geniuses. You're spooked like hell of Muslims but then suck the cheeto dick of some orange idiot who sells the royal regime weapons that fucking attacked us on 911. Be proud. Goddamned morons.
-Darrel
Dear Censored,
Proud Boys busted as non-homophobes once again!
I know you're out of the group but I thought you'd wanna know the Proud Boys continue slipping up on the important details of being a white supremacist hate group by doing stupid shit like naming a black Cuban guy as their chairman or constantly defending Jews verbally and physically.. Here's the latest example caught by a FB friend of mine; "Proud Boys seen marching to "Freedom" by George Michaels.. News flash fellas, George Michaels is gay! LMFAO!".. He caught them red handed but I'd still hate to see something horrible happen to the guy who chose the music for that march so I thought maybe you'd wanna intervene if you think they haven't already taken swift aggressive action like they normally do towards Gays and gay culture supporters. Keep fighting, we for your back out here.. You're both on the cover of my magazine Attachments area
-Matt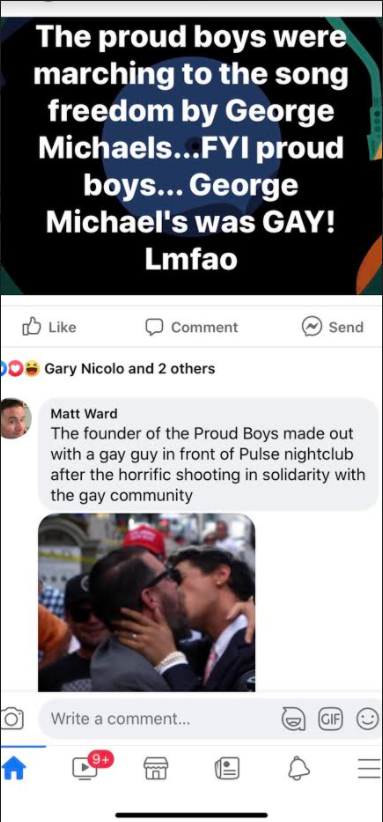 Dear Censored,
Check out these gay ass shoes to match those dumbass puffy tube jackets you love so much. Hey, at least you can't see their bunions and yellow toenails though. Suck you with steel toes on.
-Ryan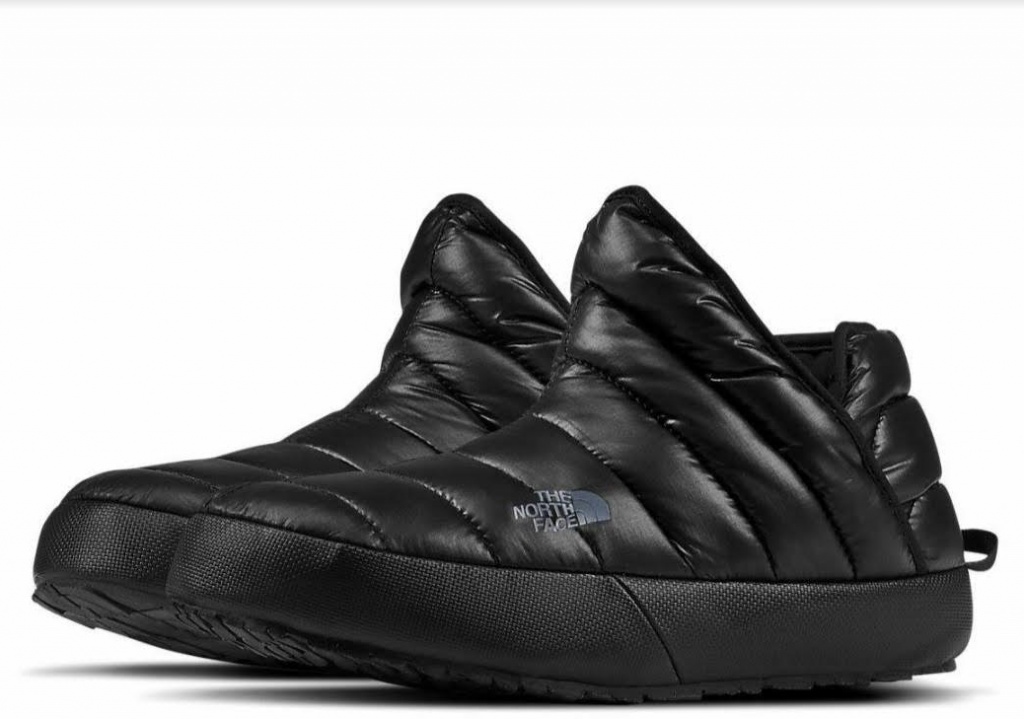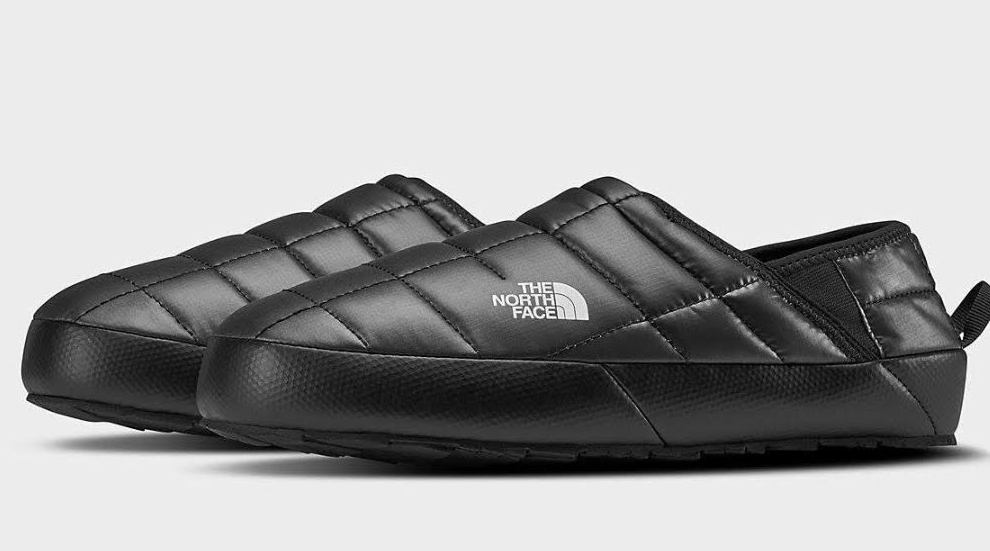 Dear Censored,
Great Tits
-Daniel
https://www.instagram.com/reel/CHkl1RFA-re/?igshid=n5vbrechyol6
https://www.instagram.com/reel/CFJ7TqtAAKZ/?igshid=3d07zpnd6w2j
Dear Censored,
Listening to get off my lawn at work recently put me into a very awkward and hilarious situation. I was driving to a job site with my apprentice, listening to your show, when a listener called in about step siblings who were dating. You rightfully said it was disgusting, but my apprentice is married to his step-sister (they started banging in the basement while their parents were married). I'm a Catholic guy who has only had sex with my wife, and have 7 kids and I have given him so much shit over this. It's nice to hear someone else agree that he is depraved. Thanks again Gavin. You're the best!
-Andrew
Dear Censored,
Hey man! Big fan of the show and just wanted to hear your thoughts on this. Thank you forever for the red pill! POYB
Sex tapes, pedo tapes, it's bad. Money … save our children … no more treason, please!!!
-Josh
https://www.bing.com/videos/search?view=detail&mid=BB99796A3503A0D17626BB99796A3503A0D17626&q=chinese+whistleblower+biden&shtp=Email&shid=26c8de3f-b515-40fa-acd6-2370e6cb8013&shtk=Q2hpbmVzZSBXaGlzdGxlYmxvd2VyIG9uIEh1bnRlciBCaWRlbiAtIGhhcmQgZHJpdmVz&shdk=U2V4IHRhcGVzLCBwZWRvIHRhcGVzLCBpdOKAmXMgYmFkLiBNb25leSAuLi4gc2F2ZSBvdXIgY2hpbGRyZW4gLi4uIG5vIG1vcmUgdHJlYXNvbiwgcGxlYXNlISEh&shhk=kSlRHtjb83PQhD5wrDs9RfJdI%2F9HMsLoHJvHfL20fiA%3D&form=VDSHOT&shth=OSH.ucoGCrR6a7%252BocO9hqT9dog

Dear Censored,
Hey Gav and Ry I watch your show religiously just became a subscriber last month after getting sick of limited content on Spotify. I'm a mom of two under two. We need more men to step up and stand up to antifa and these fuck heads. I'm sick of having to worry when I take my two kids anywhere. Love you guys. Ryan is a POS but followed me back on Instagram before he got banned so he's alright.
-Les
See video:
Dear Censored,
Thank You Gay Joe
-Brian
Dear Censored,
Hey was watching you tits episode and those "Great" female comedians that " deserve every penny a man makes" because they're women, but anyway I was watching it reminded me of this.
Sjws complained about no Pro girl games so they made an all girls team. What is in the video is what hilariously ensued. I'll leave the rest to you.
-Michael
Dear Censored,
I was watching a video of a huge group of Proud Boys chanting fuck antifa. I think I just got a lady boner! Any ways, I can't tell you how much I enjoy GOML and all the other shows on Censord.TV! Thank you
– Naomi
Dear Censored,
Better than the wheelchair rapist video:
-Maria

Dear Censored,
Merry Clayton –
Not only did The Rolling Stones "RoseMerry's Baby" her ass when recording 'Gimme Shelter,' but she literally now has no legs to stand on.
She lost both her legs in a tragic car accident in LA in 2016.
Spooooookyyyyy!
TYFYS
-Daniel
P.S. on your feet soldier!
Dear Censored,
ear Gav and Sir Mix-a-Fag, here's a shitty song that Ryan will like, but I don't know what to do with my penis @ :55
Start @ :35
-Cam
Dear Censored,
I had a thought that some women selling clothes on Facebook marketplace are secret hookers. Since Trumps admin shut down backpage and sites like it.
https://www.facebook.com/marketplace/item/4003580509655510/
Red Light special.
Like you guys more than a friend. Daniel Hoch
Recently banned on Twitter @DanielRayHoch defending Trump after election stolen.
-Daniel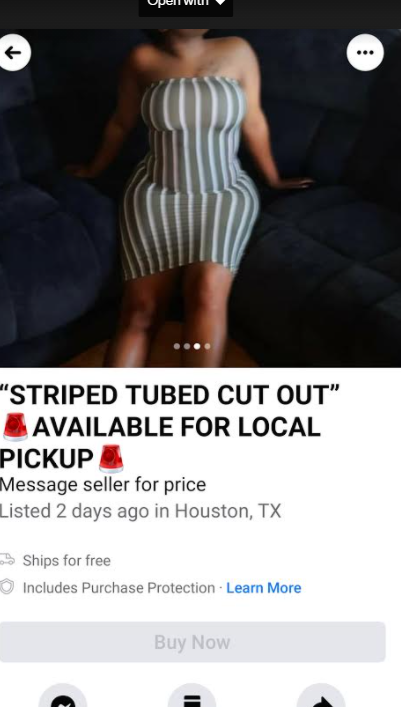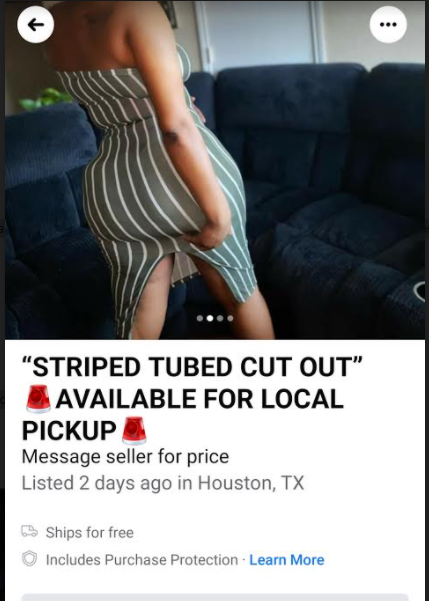 Dear Censored,
I was doing a deep analysis on one of my favorite Clash songs, "Clampdown". I found it interesting that the lyrics were supposedly a critique of capitalism, but are ironically describing the terrible traits of socialism. Strummer sings about conformity, youthful energy being drained from you, the feeling of power bossing people around.
"We will teach our twisted speech
to the young believers"
Does anything describe more perfectly what the left has been doing for the last 5+ years?
Incredible.
Trump 2020
Donald Trump jr 2024/2028
Ivanka Trump 2032/2036
Laura Loomer 2040/2044
Baron Trump 2048/2052
When these predictions all come true, you will shit your pants, if you're still alive.
-Chris
Dear Censored,
Female Banjo
-Nick
Dear Censored,
Dear Gavin and Ryan,Thought you'd find this funnyCheers,
-Anthony
Dear Censored,
Sure it's not our boys but it's men from our side who fought with us as allies across the pond. Actual footage from ww2 recolored and with audio added for effect with narration from surviving soldiers. Peter Jackson the guy who made lord is the rings is behind it so you know it's got at least some quality and you will cry.
It really shows you the hell of war and how separated and unimportant the sacrifices the soldiers made were to the civilian population at home.
The hardest shot they have is in one picture the boats bringing in new recruits and taking coffins back.
Please watch this movie.
-Reese
Dear Censored,
JB's censored videos he does are really good! please get him to do more if you can!
Heels to be fucked on more than friends
-Spenser
Dear Censored,
t's the country code for the pacific island nation of Tuvalu, whose economy is largely licensing the domain:

Also the PB name lawsuit idea – Ron Coleman could be someone to talk to about that. He represented Simon Tam in the big "Slants" lawsuit before the Supreme Court in like 2017. The issue was similar to here: about who can register a trademark that is "offensive and disparaging" or some shit. Or realistically here, in your case as in the Slants case, whether one can claim trademark rights (what would allow you to stop another party from using the "brand name") in an "offensive" trademark at all. And all the other baggage that goes with the PB name of course.
Cheers mates
-Sernie
Dear Censored,
Thought I would send you guys this youtube video to back up some of you numbers/claims on Friday's show. This video is about 9min long and starts out with all these nerds running numbers and proving the changed/lost votes situation. What I thought was most interesting was at about 6:53, she cites an article that discusses the fact that if its proved there was fraud, they would be disqualified from winning the election.
Love your show, keep fighting for us true Americans.
-Roney

Dear Censored,
A banned trans woman book seems like a good book of the day for GOML:
Target Stops Sale of Transgender-Skeptical Book
https://www.breitbart.com/health/2020/11/12/target-stops-sale-of-transgender-skeptical-book/
-Jordon
Dear Censored,
I found a YouTube law talking about the Trump lawsuit, he brought up an interesting point if there was a moron running the machine and they calibrated it on the wrong ballot, there could actually be a lot of bad counts, due to "human error". For example they calibrated the machine for Biden on top but then switched it to Trump on the top of the ballot for some reason, last minute. This type of error should be easy to check for even without a recount, unless they don't want transparency.
-Allen
Dear Censored,
The how dare you song that you played that the guy was playing at the rally .was made by one of Owen Benjamin fans making fun of leftist an sjw .the how dare you in it is actually that weird-ass trans with the shitlocks testifying in court in the wheelchair that says how dare you I am beyond angry .I think it's a video Drop I'll try to find the video thanks sorry for the homework
-Eight
Dear Censored,
Thank you for the content! I don't know how you can do an hour and a half 4 days a week but this is honestly my best subscription! I listen to you guys every morning Tuesday to Friday! It's the best part of my days! These long episodes are awesome too! You guys are hilarious even when you don't think you're being funny or entertaining. I just wanted to say thanks, man! Also the dusty bogan is great along with AIU. AIU says some clearly ridiculous things every once in a while though. He traded in dogmatic religion for dogmatic atheism. He's still great to listen to though! Anyway just wanted to say I appreciate you guys, really great!
-Jacob
Dear Censored,
hooting blues