Dear Censored,
Indian Guru Says God Told Him Trump Mist be Reelected.

-AJ
Dear Censored,
This is a show called "Love Don't Judge" which seeks to cover "less traditional" relationships. The episode I sent is a real doozie, "My Husband Is An Asexual Drag Queen". Saw it on snapchat stories and immediately thought of you.
Love you more than a friend.
-Andrew
Dear Censored,
Ok obviously the subject line is click bait BUT the video linked below shows how a Scotish rhythm has taken over Hip Hop. Has there been any acknowledgment of this blatant appropriation?!!
-Andrew
Dear Censored,
Trump Fires Head of Cybersecurity Agency After Election Finding
https://www.bloomberg.com/news/articles/2020-11-18/trump-fires-head-of-cybersecurity-agency-after-election-finding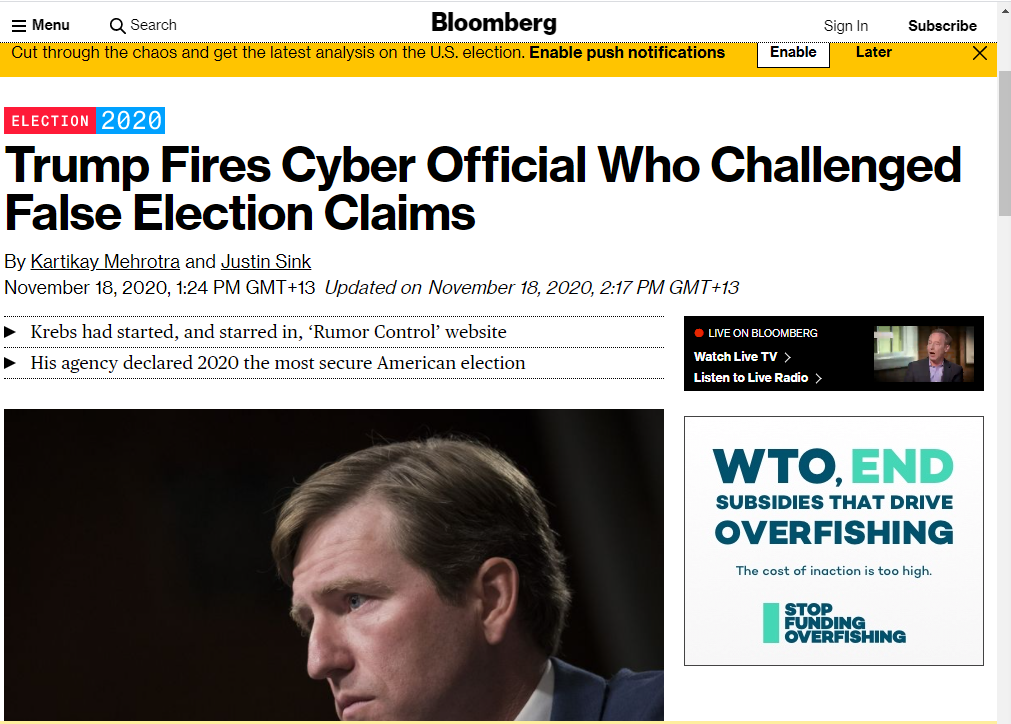 Dear Censored,
I've stopped calling Antifa, BLM, looters, rioters, and the rest of the commies, "radical leftists" or by their group name, and instead have started referring to them all as "Biden supporters." Trump supporters have long been equated to Nazi, white supremacists, mass shooters, etc. Which then gives the Biden supporters the idea that it's ok to treat any Trump supporter as such and put them on "accountability lists." Why don't we do the same? These are all Biden supporters, and so why don't we equate all Biden supporters as their worst terrorists? Obviously, not attacking people for having Biden signs, but this is why so many Trump supporters have to be so closeted about it if they want to live in mainstream society. I think it might be a good way to fight back if it catches on.
Proud of your boys
-Rick
Dear Censored,
Check out this bullshit I have to put up with at work. Fucking trans-propaganda. I refuse to spend one more second of my week being "aware" of mentally ill gays.

-Brandon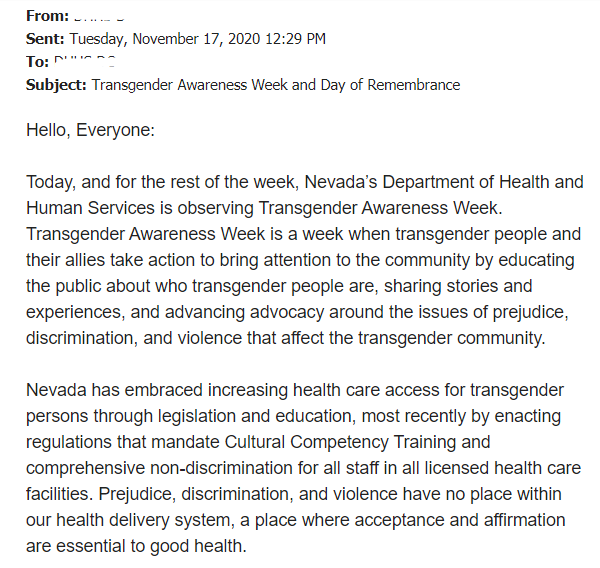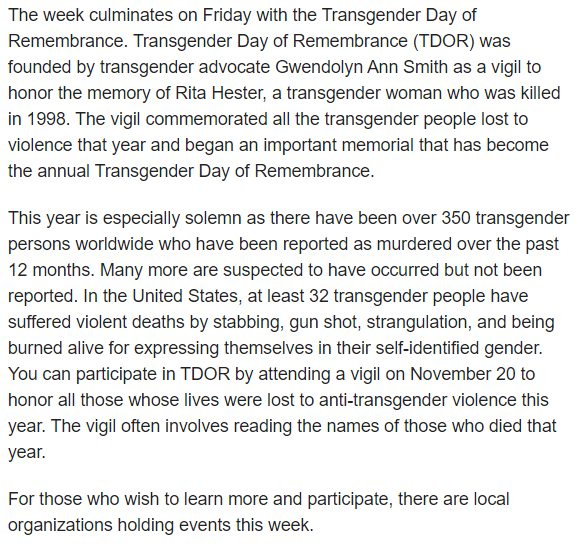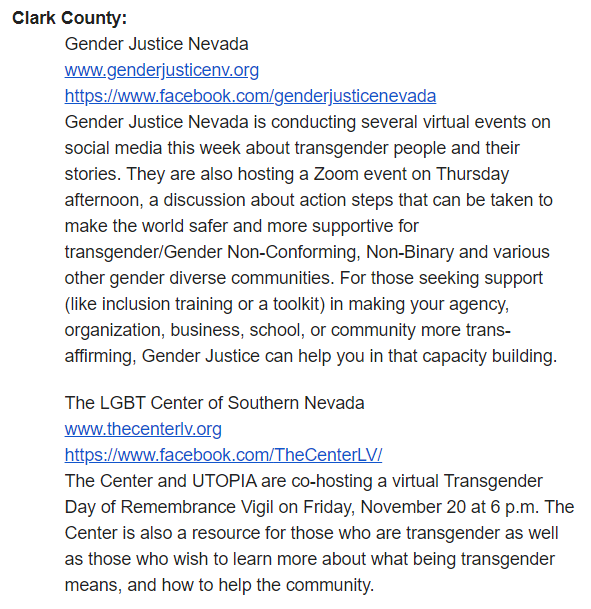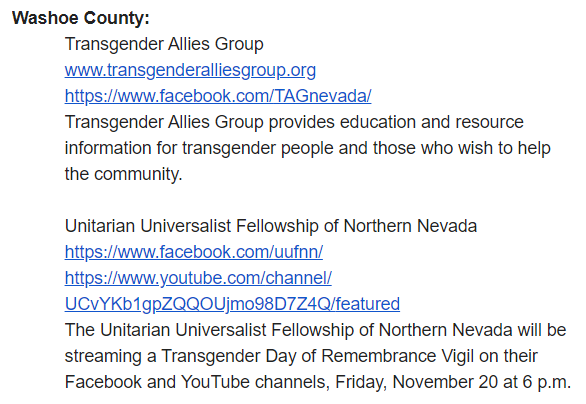 Dear Censored,
You're going to love this. Just skip to 0:40.
-Gabe
Dear Censored,
How did they make the movie this fast?
I may have to bring out my tin foil hat.
-Shane
Dear Censored,
Loved the show the other day where you had the vid of that BLM chick with a knife getting knocked the fudge out.
Check this version with commentary.
All the best from the UK, chaps.

-Biff
Dear Censored,
Can someone please waterboard this dude with crangrape?
-Shawn
https://www.instagram.com/p/CGVcPHKpBOe/?igshid=tf1s4vigxj1k
Dear Censored,
Don't know anything about this guy or the context, just struck me funny and thought it might do the same for you.
Hey…….. you're cool,
-Ryan
Dear Censored,
Also, here are some funny gym fails for some anti-bad-news laughs: Enjoy!
Best,
-Lighthouse Tom
Dear Censored,
well maybe not about morrissey
-Linda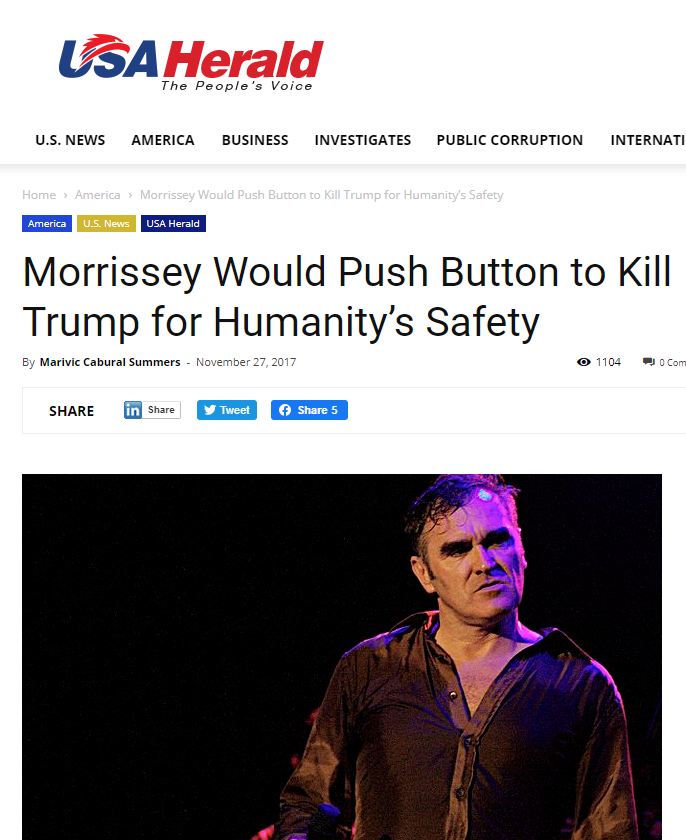 Dear Censored,

Last week one of the UFC prelim fighters got his ear ripped off when he got hit with an elbow. He seemed weirdly unfazed by it (adrenaline is a hell of a drug). The elbow comes around 50 seconds into the video but it takes a while for the fighters and the ref to notice. I attached a close-up shot as well.
https://streamable.com/d89xf3

I want to rape you in the bathtub with my heels on,

-Dave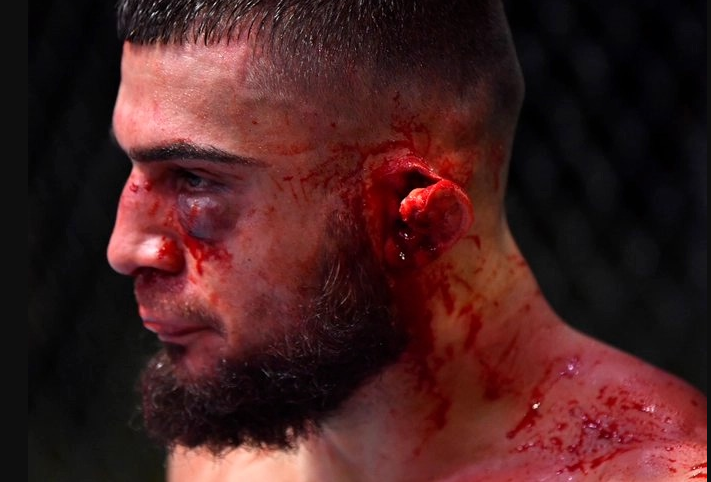 Dear Censored,
Morrissey's greatest sin according to cancel culture: It is and always has been his unabashed love of British and Western culture. James Joyce, Oscar Wilde, World War I, the breadth and depth of English lore and letters are his pallet, and he will not apologize about it.
-Linda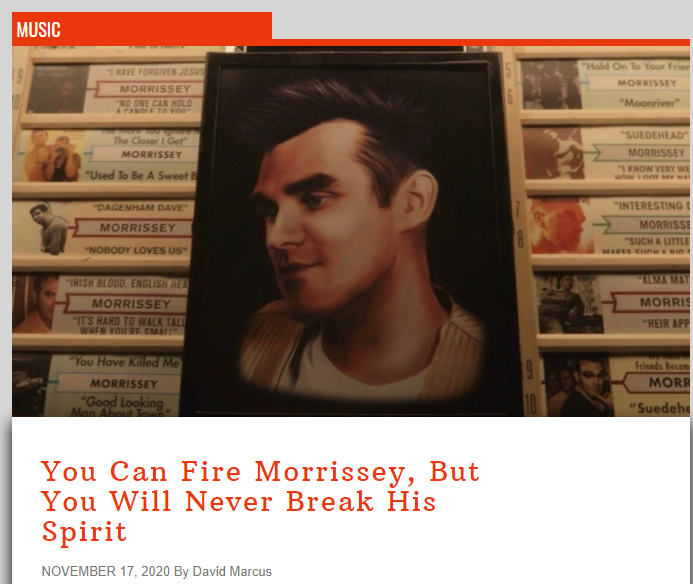 https://thefederalist.com/2020/11/17/you-can-fire-morrissey-but-you-will-never-break-his-spirit/
Dear Censored,
Police Scotland and the snp are at it again .

Love you more that this Scotsman loves haggis .

-Big stevie
Dear Censored,
On a recent episode you spoke about interviewing Paul Stanley and him not being impressed by Ace's success with New York Groove, "It's easy to write a song about a city".That pandering closet case would know, he wrote Detroit Rock City and isn't from Detroit. At least Ace is from New York.
If you didn't know New York Groove was actually released a few years earlier by a band named Hello although I prefer Ace's rendition. Link to Hello's version…
I like you more than a friend.
-Tom
Dear Censored,
I'm a bisexual, though lean 80% gay, man. I was married to a woman for 20 years. I spent my entire teen years feeling and believing I was straight – no joke. I then started to sense a shift or slight interest in guys but pushed it aside when I got married in my early 30s. When my marriage was ending several years ago, I had to get off the fence and determine who I really am. I sensed I may be more than bi-curious. I've always felt like an All-American guy. I don't talk or act like a stereotypical gay man. I was fairly athletic. I was a sprinter for a couple years in school. I played baseball, took Karate, am a very good downhill skier etc. I have several firearms. Unfortunately, I sold an AK and AR-15 right before all these crazy riots. I still have firearms. I always liked typical rock bands like the Stones, Who etc. After 9/11, I would have signed up for the military if my ex-wife and I didn't have a newborn baby. I was extremely fortunate when I came out. I felt I needed to do it first via Facebook just to get it out there. I didn't want people guessing when they started seeing a lot of photos with me and other guys. I wanted to get it out and be done with it. My entire family, even my children, were 100% supportive. My children just shrugged it off. People just don't seem to care and shouldn't care what someone does in private. I will be 55 in January and in very good physical shape. I'm lean but strong (except for some leg issues due to nerve damage in my lower spine). I know this is a lot of information, but feel it's important to illustrate gays and bisexuals are not all as you make us out to be. Just look at people like Guy Benson (a gay conservative). I really like your patriotism and wanting to defend this country. What concerns me are your comments regarding LGBT people. There's been studies showing at least 1/3 of that community are Trump supporters. I have a lot of non-heterosexual friends. Most are are democrats. However, I also have a good amount of those who support Trump. I've seen your comments now saying gay marriage is not good. As a libertarian Trump supporter, I have a serious problem with you now saying two loving souls cannot marry each other. I'm wired to be in a relationship. Like many gay men, I desire a long-term monogamous relationship. Not every gay man is just wanting sex. I know this for a fact. I've been seeing one gay man who is very conservative. I've been seeing him for months, yet he's not ready sexually. Many of my gay friends frown on guys just out looking for hook-ups. Not all gay men like to engage in anal sex. Not all gay men like oral. Trust me, I have had a lot of discussions and interactions to know what I'm talking about. Many gay men have told me they haven't been having sex with their partners. Some gay men just like to cuddle, kiss and not much beyond that. There is no rule book for being gay. It is incredible how many gay men have been married and have children. To then deny them another formal bond is un-American. With marriage, you have a certain level of commitment and it also benefits in terms of health coverage and so forth. I used to have your view when I was married to a woman that a bakery should not be forced to bake a cake for a gay couple. Then a friend illustrated another example that changed my mind. If someone's car broke-down in the middle of the desert and the only service station in the area would not fix or toe the car away because you're gay, should that be legal? What about if you were near death and a paramedic refused to save you if you told him you're gay, should that be legal? Of course not. When it comes to commerce, a person's personal beliefs should be left at home. That said, I feel the person baking the cake can say they don't believe in gay marriage, just to be transparent, but will bake the cake nonetheless. When you really understand the history many gays have gone through, you would also understand the Pride movement. I know several gay men who have PTSD from being beaten up for being gay. I know many gay men whose parents have rejected them. The Pride movement started with the Stonewall uprising when gays fought back. Although I understand the Pride movement and have gone to some events, I don't go around pushing my orientation on people. I don't have a Pride flag on display anywhere. I have no gay related bumper stickers. I'm basically a jeans and tear shirt kind of guy. There are a LOT of gay men who really don't care for effeminate gay men. Trust me on that one. I've heard it many times that he's a little bit too effeminate for me whether his body language, talk or both. In regards to transgender, I feel bad for these people. They are often treated as outcasts in the gay community. Most men will say, if I wanted to be with a girl, I'd chose a real one. There are many redneck country boy types who one would barely know they are gay. Why then make fun of us? It is not doing your movement any good to have this fixation towards gays. I think it would do your movement a lot of good to say you accept gay marriage and even gay members as long as they don't push their sexuality on others.
-Semi
PS. Oh yeah, one more thing. I definitely know how to fight if ever needed. Defending myself in high school from a bully, after being hit first, I literally knocked the thug to the ground with one right hook to his face. I remember the next day a student asking for my signature. Even a teacher quietly told me she was happy I stood up to this jerk. Nobody messed with me after that. Even earlier this summer, I got right into someone's face with my fist raised for him insulting my friend. I was really just bluffing but the guy back into the corner basically shaking. I do everything I can to avoid physical conflict but certainly will not allow myself to be a victim if I can help it. I'm a tough guy cut from a similar cloth as you (Scot-Irish and English) – not a pussy.
Dear Censored,
In episode 38 you said some dike who looks like a fag looked like she should be named "Kyle". My name is Kyle, and you have hurt me today… 20 years ago, when yet another comedy hero of mine George Carlin slandered my name with his famous "Tucker, Todd, & Kyle" bit it took me 2 days and 2 nights to get over it. Today I find myself in another dark place.
I think I speak for 51% of Kyle's out there when I say, "Crawl back into the bottom of a tequila bottle you wormy-faced, bed-wetting, scrawny little fatso!"
I apologize for lashing out and at the risk of contradicting myself I'll admit Kyle's kind of a gay name.
-Kyle
Dear Censored,
Now that we eat the poo poo, we should maybe get the flag to match! These are 100% legit flags of the counties (equivalent to our states) of Liberia. Which should we choose? There are several more examples, but they all look like a fourth grader spent 20 min. doing a picture in microsoft paint and then they stuck the country flag in the corner. Look up county flags of Liberia if you want more examples.

-Austen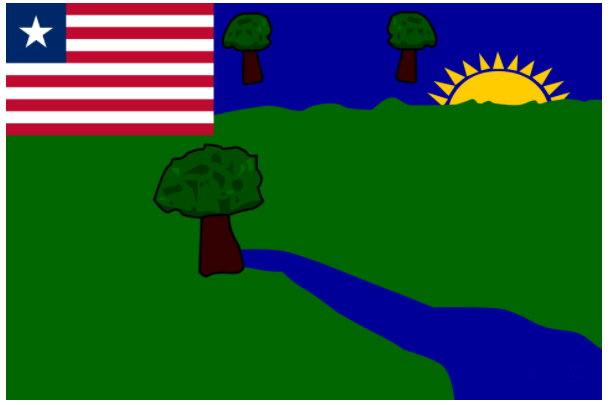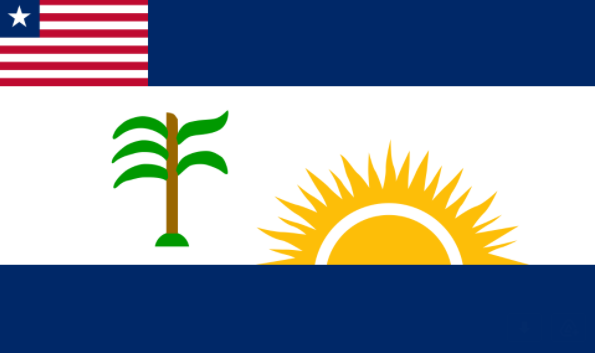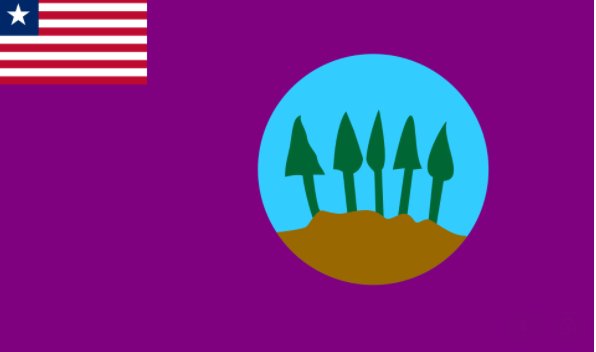 Dear Censored,
Ryan advised to the recovering bottle a day veteran on your Veterans Day show to drink vodka because it's scentless. That just shows the level of retardation someone has when they think a spirit made of ethanol has no smell. No, it does not have its own particular smell, the ethanol still has a smell, otherwise wouldn't everyone drink it if they had to drive to avoid risking a DUI? Gavin, you have to force this kid to open a book every now and again.
-Richard
Dear Censored,
Another fun fact about the head of the WHO, in 2017 he tried to appoint the worlds favorite dictator, the one and only Robert Mugabe, as "good will ambassador." What an absolute fucking disaster the WHO is huh? I guess he backed down when the rest of the WHO told Tedros where to go eat de poo poo
-Joe
https://www.breitbart.com/health/2020/11/17/w-h-o-calls-for-the-doctor-as-coronavirus-hits-geneva-headquarters/

Dear Censored,
I've been listening to you since Compound Media days, but have never written in.Just wanted to comment about your disdain for public unions. I work as a RN (& why are you so mean to nurses?) for Seattle/King County Public Health in King County Correctional Facility, aka jail…which is a whole other topic. So we are under a labor union. I have a like-hate relationship with it. I quit the union around 2 years ago after the Janus legislation, but as our union has exclusive bargaining rights they still have to represent me. Without some sort of labor protection, our employer would make detrimental working demands (especially with compensation and mandatory overtime). Also pensions are actually part of the "compensation" package; and we also contribute to it. I know, boring stuff…but don't be a universal union hater.
Luv you the most.
-Allison
PS. I know you love your was movies, I think The Outpost was based on the documentary Restrepo.
Dear Censored,
Why is this 12 year old giving me driving tips???
-Quinn
Dear Censored,
The band that was on that fan made video tonight, FFDP are pretty good metal band, their latest video is awesome showing a lady that I think is supposed to be pelosi with "antifa" on a leash and the patriots rise up and come after them, check it out. Link below.
FYSG

-Nick
Dear Censored,
You can find all of the evidence regarding the 2020 election fraud on this website. It's crowdsourced, then verified, and even provides sources to direct links. Figured you guys could use this!
-Brandon