Dear Censored,
I figured you would appreciate that the first person to declare that they're running for the governorship of Michigan in 2022 as a Republican candidate is a native of Nigeria named Austin Chenge. His platform seems pretty solid and he probably doesn't eat the poo poo. He seems pretty accessible. Maybe you can get him on your show?
Nigeriana News article about him
https://nigeriana.news/austin-chenge-34-year-old-nigerian-in-race-to-become-governor-of-us-state-of-michigan.html
His website
https://www.austinforgovernor.com/
-Rico
Dear Censored,
You need to have more confidence in Trump to get it done in the courts. Since I can predict the future, I will tell you how it's all going to go down:
Trump will win the presidency by supreme court ruling
The left will go insane and riot, causing massive destruction and violence
Trump will declare martial law and put an immediate end to the riots and restore order and peace
Biden will have a massive heart attack, go into a coma, then die
It will be revealed AOC was responsible for some of the election fraud. She will go to prison
Trump jr. will get into a fistfight with Jack Dorsey, and beat the shit out of him. Dorsey will go into a coma forever. Trump jr. will be found not guilty because of self defence.
Twitter and facebook will be disbanded and fold.
Melania will beat the shit out of Susan whatever from youtube.
Trump will go down as the greatest president in the history of the USA.
In 2024, Trump jr. will win the presidency with 462 electoral votes.
So, rest your weary mind my friend, all will work out well in the end.
-Chris
Dear Censored,
Hey Gav and the king of fagdom,
I don't know if this is old news, however have you ever heard the story of when Orson Welles pretended to be a fag and made fun of Hemingway's movie and then got into a fist fight with him?
If not here is the link
-Viewer
Dear Censored,
LEGAL HELP FOR TRUMP CASE: Witnesses to any fraudulent activity
If people know of anyone who witnessed voter fraud, they need to send THAT PERSON and not themselves to contact Trump's legal team. Evidence and videos are not helpful unless they are taken with testimony from the original person, and Trump's team is likely getting bombarded with people writing with good intentions but are of no help unless they themselves witnessed the fraud (meaning with their five senses, and in person).
Also any voters with elderly grandparents at nursing homes in battlegrounds should ask them who they gave their ballot to. If it is a ballot harvester, that's a problem. Also applies to anyone without a ballot.
Trump's case is constitutional in nature, but he needs real evidentiary allegations (as evidence for "standing", which basically means what gets him in the door), for the case to be heard, not a bunch of furious centipedes emailing the legal team the same video! Think of it like cell service in an emergency, for the legal team to sort out the good from bad they need a clean channel to real witnesses.
Best,
-Jimmy
Dear Censored,
She's not the Vice President, she's the VICE President.
I made this meme for ya.
-Dan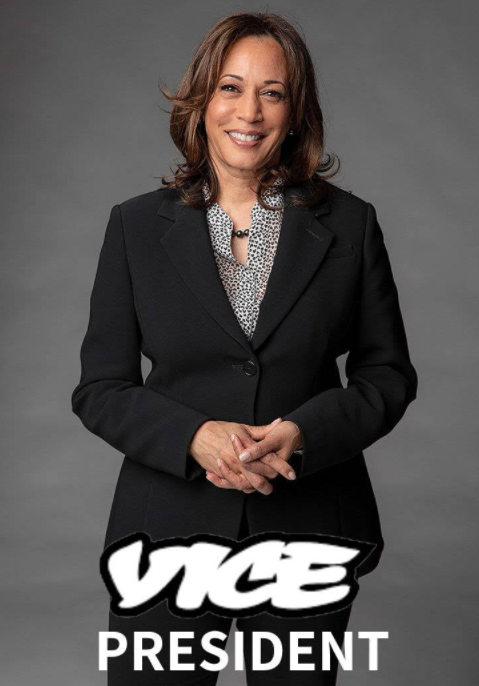 Dear Censored,
Please check out the documentary "Africa Blood and Guts 1966" AKA "Africa Addio", available on YouTube. It's a mind blowing film from 1966 covering various African revolutions, and is loaded with clips and quotes for your show. The best collection of African accents and quotes ever assembled, a section showing Kenyan racial lessons about the inferiority of whites with crazy graphics, badass eyepatched mercenaries at work, and numerous demonstrations of why Africa remains a shithole.
Just watch it. It is the best film ever made.
PS….Let me be the first to predict your next gig as a personality on the coming Trump network. You'll work alongside Tucker.

-Dave

Dear Censored,
Glen danzig getting ktfo by a fat middle aged metal dude.
You mention her a lot start showing pics of her she is better looking than 83% of the female population.
Gracias.
-Paul
Dear Censored,
I don't expect you to read this on air or post it on the site. It's for you two.
This is going around and it's awesome… it's a bit 1980's big hair mega church type stuff, but awesome nonetheless. And its important. Pray, bud… pray.
-Tim
Subject: Pray for fair and just outcome for the US election
Very helpful with specific prayer

From Congresswoman Michelle Bachmann
AND SHARED WITH HER PERMISSION:

In the aftermath of the election, what is going on in the battleground states of Pennsylvania, Michigan, Wisconsin, Georgia, North Carolina, Arizona, and Nevada is nothing short of wicked.
Just tonight Arizona was moved from the "blue" column to the "white" toss-up column. Our prayers are availing much! It is now up to the Body of Christ to step up.
WHAT IF we mobilize a mighty intercessory prayer army to storm the gates of heaven on behalf of the voters of these states? If God has chosen to pronounce judgment on our nation and let it fall under the weight of its own wicked devices, then so be it. I can rest in Him knowing that I left it all on the battlefield.

The prayer strategy is simple. Join us in praying through the prayer petitions below. Then, forward this email to at least 10 friends who are prayerfully concerned about this nation and the integrity of our electoral system. The original distribution was to 20 prayer warriors. In only 6 generations of forwarding this letter, it has the potential to reach 20 million prayer warriors!
20 x 10 = 200200 x 10 = 2,0002,000 x 10 = 20,00020,000 x 10 = 200,000200,000 x 10 = 2,000,0002,000,000 x 10 = 20,000,000. And this is the confidence we have toward Him, that if we seek anything according to His will, He hears us. (1 John 5:4)

Will You Join Us in Praying Over these FIVE STRATEGIC PRAYER POINTS and forwarding this email to at least 10 other people who are prayerfully concerned about our nation?

PRAYER POINT ONE: Expose and hold accountable those who practice the seven things God hates and He says are detestable to Him: According to Proverbs 6:16-17, There are six things the LORD hates, seven that are detestable to Him:
1. haughty eyes 2. a lying tongue 3. hands that shed innocent blood 4. a heart that devises wicked plans 5. feet that are quick to rush into evil 6. a false witness who pours out lies 7. a person who stirs up conflict in the community. Heavenly Father, we humbly ask that in the battleground states of Pennsylvania, Michigan, Wisconsin, Georgia, North Carolina, Arizona, and Nevada please silence every lying tongue and convict the hearts of those who devise wicked plans intended to invalidate and nullify the expressed will of the voters. Stop those who would be quick to rush into evil. Expose and silence every false witness who utters lies and operates in deceit. Thwart the efforts of every person who attempts to stir conflict within their community.

PRAYER POINT TWO: Expose all wickedness intended to steal, kill and destroy the electoral process in these battleground states. Heavenly Father, we humbly ask that in the battleground states of Pennsylvania, Michigan, Wisconsin, Georgia, North Carolina, Arizona, and Nevada that you "reveal deep and hidden things. You know what lies in darkness. Light dwells with You." (Daniel 2:22) Please bring to light and expose every lie, deceit, deception, misrepresentation and illegal act intended to "steal, kill and destroy" the electoral process and the expressed will of the citizens and these states. (John 10:10).

PRAYER POINT THREE: Frustrate those who seek to steal, kill, and destroy electoral integrity and authentic, accurate vote counts in these battleground states. Heavenly Father, please, "Frustrate the plotting of the shrewd so that their hands cannot perform their enterprise or attain success." May no weapon formed intended to steal, kill and destroy the authentic, accurate vote count and expressed will of the people in the battleground states of Pennsylvania, Michigan, Wisconsin, Georgia, North Carolina, Arizona, and Nevada "be allowed to prosper." (Isaiah 54:17).

PRAYER POINT FOUR: Frustrate and thwart the plans of those who attempt to sabotage the state's election laws and subvert the expressed will of the people. Heavenly Father, please "Capture the wise by their own shrewdness and quickly thwart the advice of the cunning" (Job 5:12) whose intention is to sabotage and subvert state and federal election law and the expressed will of the people in the battleground states of Pennsylvania, Michigan, Wisconsin, Georgia, North Carolina, Arizona, and Nevada. "Hold them guilty O LORD, by their own devices let them fall." (Psalm 5:10)

PRAYER POINT FIVE: Psalm 5 for protection and favor for President Trump. Heavenly Father, please give ear to President Trump's words, O LORD, consider President Trump's groaning. Heed the sound of his cry for help, His King and His God. For to You does he pray. In the morning O LORD, you will hear his voice; in the morning he will order his prayer to you and eagerly watch. For you are not a God who takes pleasure in wickedness; no evil dwells with You. The boastful shall stand before Your eyes; You hate all who do iniquity. Destroy those who speak falsehood You abhor the man of bloodshed and deceit. But as for President Trump by Your abundant lovingkindness he will enter Your house. At your holy temple he will bow in reverence for you. Lord, please lead President Trump in Your righteousness because of his foes. Make his way straight before him. There is nothing reliable in what they say; their throat is an open grave; they flatter with their tongue. Hold them guilty, O God, by their own devices let them fall! In the multitude of their transgressions thrust them out for they are rebellious against You. But let President Trump take refuge in You and be glad. Let him ever sing for joy. May you shelter him. May he who loves Your name exult in You. Bless President Trump, O LORD. Surround him with favor as with a shield. "Heavenly Father, please give supernatural wisdom, strength and discernment to the President and his advisors regarding how to navigate the road ahead. In the Mighty Name of Jesus We Pray, Amen.
Dear Censored,
We are lost…..
-Lofie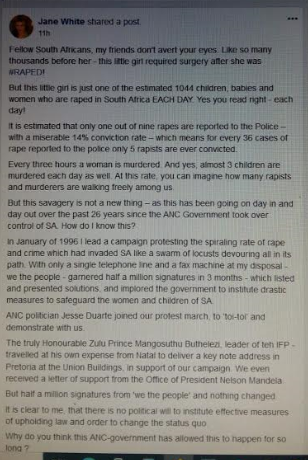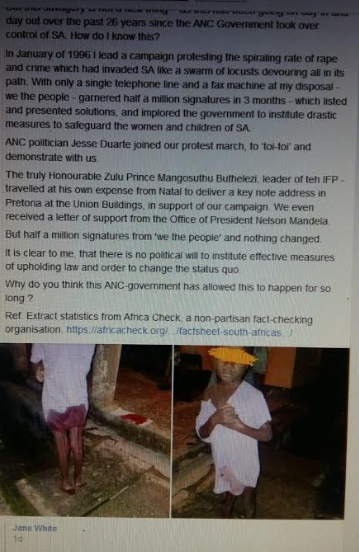 Dear Censored,
This video caused me to die from second hand embarrassment
-Adrian
Dear Censored,
Your turd world comedy is da best look at dem drink da wallwiser it is funny and no gay. Fuck Ryan.
-Jamie
Dear Censored,
Election 2020 Corrupt Software
-Lee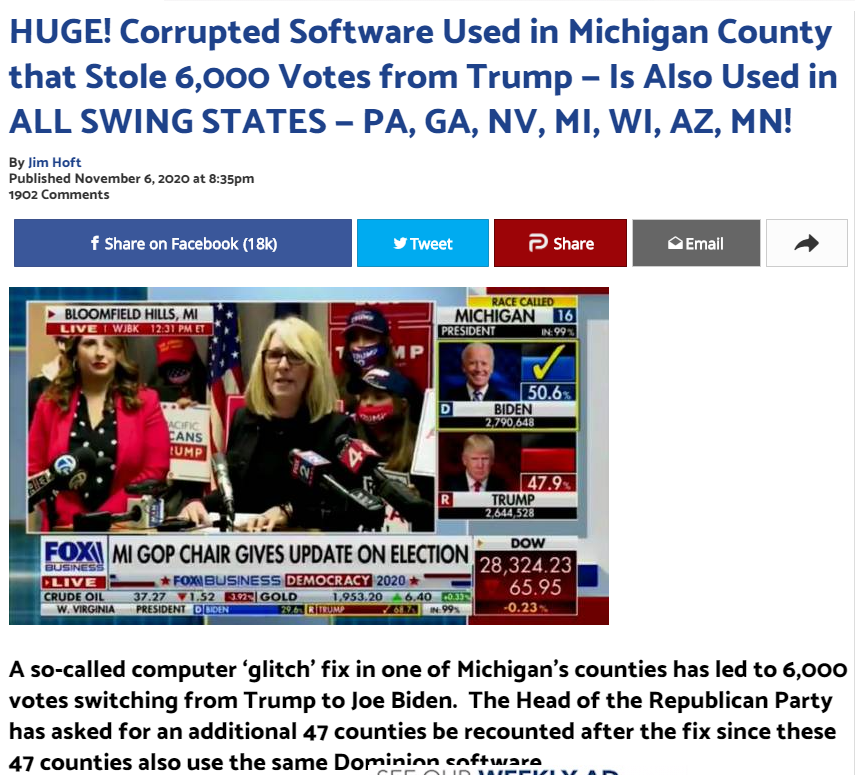 Dear Censored,
Just shit my pance last night, good for one of those a year… just water,
Deisel Truck blows up on dyno, driver blown out of door and immediately goes to help passenger, 2nd time stamps cameraman doesn't lose shot for once.
4:20, 5:15, 5:40
-Robert
Dear Censored,
Just saw this on reddit since it had over 15k upvotes. At first I thought "oh, people are actually recognizing trans regret." But nope, this is a regretful tranny who was convinced by his/her "community" on reddit that the empty hole he/she is feeling isn't a fucking hatchet wound left by mutilative surgeries, it's actually just "part of the transition.
So illustrative of the fucking libtard shithole that reddit has become. Here's some key quotes, and the link if you care to take a look.
"It's been over 15 years now and I feel empty inside. I'm a woman. I've sacrificed and conformed, for what pay off? If I'm banging one dude the rest of my life, then why am I concerned with how everyone else sees me and treats me with regards to my gender and sexuality? I could have invested myself financially, intellectually, and emotionally in anything else with the same efforts and have more meaningful results."
Then, after 1.6k comments, OP says this…
"Thank god I posted. I've got so much internalized transphobic dissonance going around, reading a lot of these comments feels like seeing sunlight after being in the dark."
Way to go, reddit, providing shitchest psychotherapy as usual.
-Paul
Dear Censored,
African slap stick, looks like the same guy in your skit?? Alfred Ntombela and Leon Schuster! Epic.
-Leon
Dear Censored,
This is a screenshot from my phone when I searched senate wins. Notice how the democrat candidate races have a smaller reported percentage but are called as won and the republican who is winning with a 98% reported has not been called yet… they stall for time, get their votes and make it seem legitimate and it's sad. Basically if you're a republican you need 99.99% reported to win and if you're a democrat you need high 80's maybe 90% to be called winner. Inflating joes numbers and building the bases hate of Trump making him look like he wants to silence voters. It's bs.
-Reese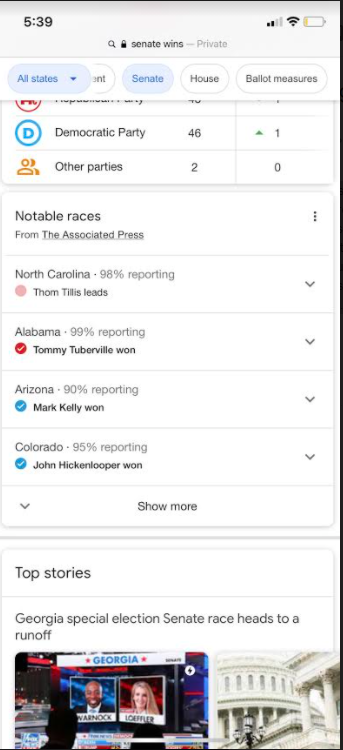 Dear Censored,
Please use this song for your next episode opener.

I also wanted to point out that starting the morning of Nov 4th Gmail started sending all my Trump emails to spam (Promotions) folder. I stopped receiving emails from the campaign and thought it was weird and lo and behold there they were. Along with his sons and Mike Pence's emails. Biden didn't even take office yet and it's already feeling more and more like China.
Not sure if you saw this yet on the interwebs but here's some steps to prove dead people are voting.
Go to https://mvic.sos.state.mi.us/

Click on "Am I registered" under "Your Voter Information"
Enter in William Bradley March 1902 48207
Look at the absentee ballot section and you'll see his vote was received.
Not bad for a 118 year old. I'm assuming he survived Coronavirus because he survived the Spanish flu.
Here's an article from August about the oldest person in the US. 116 year old woman.
https://www.usatoday.com/story/news/nation/2020/08/17/oldest-person-alive-u-s-celebrates-115th-or-116th-birthday/5598691002/

We need to hold strong and hold the line. This is going to be a long battle. Even if he loses, the fight doesn't end.
Proud of your boys,
-Ryan
Dear Censored,
I am writing in response to the mom that called in with the Hunter Biden crack rock "Would You Rather" and the question about feeling guilty about wasted food.
Just like how she couldn't figure out the physics of the "Would You Rather", she needs to figure out the mathematics of the amount of food she buys. She does not need to be eating unnecessary junk food calories of four day old pizza. She needs to throw it out and try to do better next time. I grew up with that guilt and if I carried it around with me, I would be a total lard ass. I could tell you stories which you probably wouldn't give a fuck about so I'll just say these key points:
– plan out meals
– make all breakfasts & lunches at home for school & for work to take with you
– only go out to eat for food you are incapable of making at home
– everyone only drinks water when going out to eat when you're with your kids
– if you're an adult and you go out and order more food than you can eat in one sitting and someone else is paying, you're a total asshole
– if you're an adult and you go out and order more food than you can eat in one sitting and you're paying, you better eat those leftovers or burn your money next time
– if you go out to eat and let a kid order whatever they want, that is on you if that kid has too many leftovers
– if a woman is a stay at home mom, she should make it a point to see how she can avoid instances that would make her family spend too much money on food where they are throwing too much waste out
– if you are a man that has a wife that doesn't care about any of these key points above, then you are a sucker and your wife stomps all over your dick
Good day to you sir and to Ryan,
-Heather
Dear Censored,
I know you like things brief. A few points:
Black Sheep feat. Chris Farley and David Spade was a parody of today's election. (https://en.wikipedia.org/wiki/Black_Sheep_(1996_film) They also had dead people voting which rigged the election.
We are now living Star Wars, where the Right Side is the Rebel's Side. The President has more enemies in his own country than globally (he got rid of those ones) and the Rebels are being forced into hiding against the Empire (Big Tech, MSM and The Left).
Q may have actually gotten this right. More and more its looking like an Awakening. Corruption and fraud on a scale never seen before in history. People not listening to MSM and still protesting to be able to vote. Thing there was a reason Trump pounded "Fake News" every day?
Weird anecdote: Trump kept saying "wait till 4" on the night of "the flip". What did he know? Go to bed with WI and MI red, wake up with them blue. 138,399 votes found and all Biden? They not only lied but hired the dumbest idiots to do it for them (flashback to Hillary hiring the wrong IT company).
Trump won. If they stole it, we're basically in Cuba and might as well get used to Joe Castro being in power.
Sincerest Non Gay Love,
-IT
Dear Censored,
Stumbled upon this video of a Russian POW being reunited with the American POW who saved him. If this doesn't make you cry you have no soul.
From one movie veteran to another.

-Ziggy
Dear Censored,
With regards to Thursdays episode – it's about 13% flat across the board not related income.
I understand many Americans find it hard to comprehend , but Russia is no longer a communist or even socialist country.
It's economy is socialist only really in relation to its military which is funded very heavily by the state , much like America.
They also bail out banks like America rather than let the market expose them. Another socialist move. Also healthcare is provided , like most other developed countries. But other than that… it's just a total misconception based on ignorance.
Keep fighting the good fight, but try not to let Fraudgate become your Russiagate.
Regards

-Jack
Dear Censored,
Best 10 second video you'll see all year
-Ban