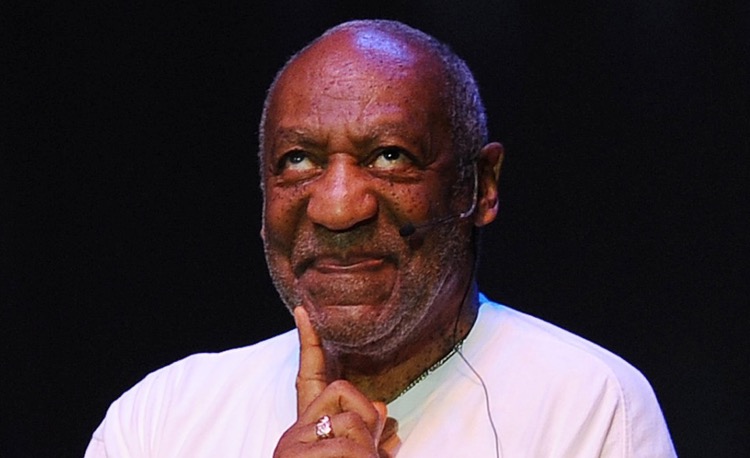 BILL COSBY IS FIGHTING HIS CONVICTION WITH THE RACE CARD
---
While preparing his appeal of his sexual assault conviction, Bill Cosby has adapted a new strategy to get him out of jail -he is going with the race card.
The actor, formally celebrated as "American's Dad," admitted in a 2005 testimony that he would provide women with Quaaludes when he planned on having sex with them. In 2015, that evidence prompted the release of case files to The Associated Press and gave birth to the #MeToo trend.
Cosby was convicted in June of 2018 for his role in drugging and sexually assaulting Andrea Constand. He is now serving a 10 year prison sentence.
Cosby, 82 years old, was permitted to appeal his conviction by a judge last month. His attorneys have recently been testing the waters for new arguments, saying their client is a victim of an unjust system as well as bias toward African-Americans and other ethnic minorities by law enforcement in the new criminal defense they might bring to court.
"The false conviction of Bill Cosby is so much bigger than him — it's about the destruction of ALL Black people and people of color in America," Andrew Wyatt, a spokesman for Cosby told the court when they granted the appeal last month, reported The Associated Press.
Jennifer Bonjean, Cosby's appellate attorney, argued to the press last week that the fame of the disgraced comedian "does not change his status as a Black man."
"It would be naïve to assume that his prosecution was not tainted by the same racial bias that pervades the criminal justice process in both explicit and insidious ways," she continued.
Camille Cosby, the actor's wife of 56 years, also mentioned in an ABC-TV interview last week that the popular #MeToo movement does not take into account "the history of particular white women" who in the past "accused Black males of sexual assault without any proof."
"We know how women can lie," Camille Cosby added. Cosby's wife barely made appearances at her husband's trials and reportedly has not been paying him any visits while he serves his time.
The state's intermediate appeals court rejected Cosby's first appeal last December.
"The reality of it is, he gives them drugs and then he sexually assaults them," Superior Court Judge John T. Bender argued. "That's the pattern, is it not?"
The Pennsylvania Supreme Court heard Cosby's case for appeal again last month and granted him the right to go back to court to fight his previous conviction.
The Supreme Court will examine if evidence that Cosby had given Quaaludes to women previously should have been admissible, and also if the judge should have been permitted to let five other accusers take the stand regarding their encounters with Cosby.
The court will also look into Cosby's claim that he would not have testified in the trial if he did not have a previous arrangement with a former prosecutor who told him that the state would never bring charges to the celebrity.
Over 60 women have said Cosby tricked them into taking Quaaludes under the guise it was a homeopathic supplement before he raped them. Some accusations vary but are very similar.
Now Cosby's lawyer believes "the mob-justice standards of a hash tag movement" of #MeToo has gone away, and may try to capitalize on the new hysteria of accusing all cops, judges, and officials of racism with the Black Lives Matter movement.
Cosby's behavior came under question in 2014 when comedian Hannibal Buress called out the former legend in his stage act, saying "You rape women, Bill Cosby, so turn the crazy down a couple notches," in response to Cosby's previous criticism of black youth.
Wake Forest University's Dean Jonathan L. Walton, a professor of African American social movements, touts Cosby's role in helping the image of black people in America, but thinks the comedian might fall short as the new poster boy for black victimization today.
"One should agree with him as it relates to systemic racism and the injustices of the 'justice system,'" Walton said, according to The Associated Press. "While also being suspicious of what seems to be a pattern of his, of only identifying problems when they personally benefit him."