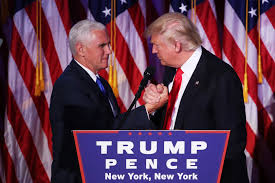 FAMOUS POLLSTER PREDICTS TRUMP HAS A 91% CHANCE OF WINNING IN NOVEMBER
---
In 2016 America was stunned when Donald Trump defeated Hillary Clinton in the presidential election. The reason voters were largely taken by surprise by the election results was the media were constantly pushing the polls that predicted Clinton had an 85% chance of victory that turned out to be dead wrong. The one man who saw a Trump victory coming in 2016 was political scientist and Stony Brook professor, Helmut Norpoth who said President Donald Trump chances of winning were 87%.
Today the man who got it right says Trump's odds are even better now at 91%.
"The Primary Model gives Trump a 91 percent chance of winning in November," Norpoth told voters. "This model gets it right for 25 of the 27 elections since 1912, when primaries were introduced."
Norpoth's "Primary Model" relies on data collected from elections going back to 1912. Rather than most conventional modern polling that uses a randomized selection of voters, Norpoth's predictions looks into candidates performance in primaries. Helmut Norpoth said to The New York Post "I don't remember any uncontested primary campaign for a sitting president like this," adding, "People don't normally turn out in large numbers for a race without a challenger."
The polls have been touted in mainstream media outlets of heavily leaning toward Democratic nominee Joe Biden, comfortably having a 9.5 lead on the president. However Biden's performance in the primaries has been an uphill battle for the former vice president.
"Polls and poll-based forecasts all handed Hillary Clinton a certain victory," he reminded Americans who still believe CNN polls, but forgot that they were shocked at results of the 2016 election.
Commentators are ignoring Biden coming in fifth in key places like New Hampshire and placing fourth in Iowa with only 15.8%, while they shift focus on his lead in other polls. Norpoth says the key to victory is the enthusiasm behind the candidate.
"The terrain of presidential contests is littered with nominees who saw a poll lead in the spring turn to dust in the fall," Norpoth said to Mediaite. "The list is long and discouraging for early frontrunners. Beginning with Thomas Dewey in 1948, it spans such notables as Richard Nixon in 1960, Jimmy Carter in 1980, Michael Dukakis in 1988, George H.W. Bush in 1992, and John Kerry in 2004, to cite just the most spectacular cases."
Nine months before the historic 2016 election, Norpoth was laughed at by the press for predicting a Trump victory. Today he believes Trump will win by an even more overwhelming margin, with 362 electoral votes, which would come very close to the victory Barack Obama had against John McCain in 2008 with 365 electoral votes in the general election.
Norpoth explained his formula for predicting victory saying, "If you can get people to come out for a primary that isn't even a contest, you have them hooked."
President Trump's poll numbers have gone down in mainstream surveys recently due to the outbreak of COVID-19 and Black Lives Matter riots stirring up anti-Trump sentiment. The liberal-activists at the Washington Post are predicting the president will only receive 24% of the electoral college in November -WashPo also predicted a win for Hillary in 2016.
A survey from CNBC last month revealed Trump was behind in some key swing states, with Biden leading by eight points in Wisconsin, six points in Pennsylvania, as well as five points in Florida. Trump won all those listed battleground-states in 2016 to the shock of the country.
"The terrain of presidential contests is littered with nominees who saw a poll lead in the spring turn to dust in the fall," Norpoth explained.