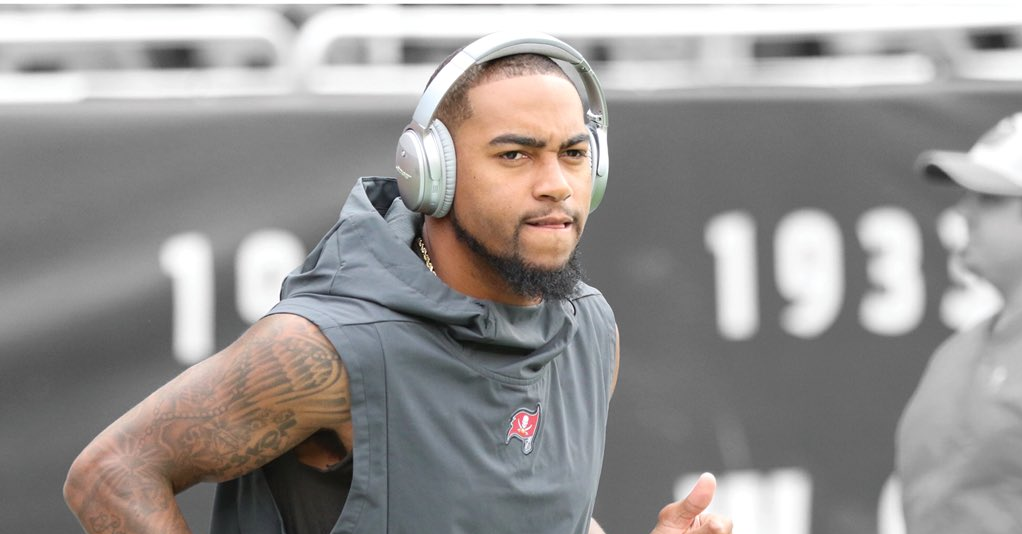 NFL PLAYER DeSAUN JACKSON GOES FULL NAZI AND QUOTES HITLER IN INSTAGRAM TIRADE
---
The Philadelphia Eagles have released a statement denouncing the anti-Semitic comments made by wide receiver DeSean Jackson, with the former star receiver also apologizing for the statement made.
The Eagles statement released a yesterday stating that the club is "continuing to evaluate the circumstances."
"We have spoken with DeSean Jackson about his social media posts," it reads. "Regardless of his intentions, the messages he shared were offensive, harmful, and absolutely appalling. They have no place in our society, and are not condoned or supported in any way by the organization. We are disappointed and we iterated to DeSean the importance of not only apologizing, but also using his platform to take action to promote unity, equality, and respect."
"We are continuing to evaluate the circumstances and will take appropriate action. We take these matters very seriously and are committed to continuing to have productive and meaningful conversations with DeSean, as well as all of our players and staff, in order to educate, learn, and grow."
Jackson posted quotes to his Instagram which he believed belonged to leader of the Third Reich and possibly the evilest man in history, Adolf Hitler, which stated: "(white) Jews will blackmail America. (They) will extort America, their plan for world domination won't work if the Negroes know who they were."
Hitler never made those comments, though they do sound quite Nazi-ish.
But it wasn't just "Hitler" who Jackson quoted. He also quoted the famed anti-Semite and general lunatic, Nation of Islam leader Louis Farrakhan, whose career as an anti-Semite spans decades. Jackson would go on to apologize for the posts, though he did say they were being misinterpreted, saying that he has "no hatred in [his] heart."
Jackson would go on to release a video on his Instagram where he would again say he was not a racist or anti-Semite."I post a lot of things that are sent to me," Jackson wrote on Instagram. "I do not have hatred towards anyone. I really didn't realize what this passage was saying. Hitler has caused terrible pain to Jewish people like the pain African-Americans have suffered. We should be together fighting anti-Semitism and racism. This was a mistake to post this and I truly apologize for posting it and sorry for any hurt I have caused."
The NFL has had a rough history of holding players to account, with notable entries including the suspension of wife-beater Ray Rice, who was caught on video knocking the sh*t out of his then-girlfriend in an elevator, to which he then dragged her out, acting as if nothing had happened.
While anti-Semitism is only condemned, it's nowhere near as career-ruining as having basic respect for the American flag.
Star New Orleans Saint quarterback Drew Brees drew the ire of the entire league when he said that he didn't support any actions that disrespected the American flag, including kneeling.
"I will never agree with anybody disrespecting the flag of the United States of America or our country," Brees said in the interview, with Yahoo Finance. Brees' grandfather fought for the United States in World War II.
He continued: "Is everything right with our country right now?" Brees said. "No. It's not. We still have a long way to go. But I think what you do by standing there and showing respect to the flag with your hand over your heart, is it shows unity. It shows that we are all in this together. We can all do better. And that we are all part of the solution." Brees was called a racist by everyone from pundits to the trolls of Twitter, eventually apologizing for the statement, kneeling to the mob.
"In speaking with some of you, it breaks my heart to know the pain I have caused," he said. "Those words have become divisive and hurtful and have misled people into believing that somehow I am an enemy."
"This is where I stand," he said, "I stand with the black community in the fight against systemic racial injustice and police brutality and support the creation of real policy change that will make a difference."