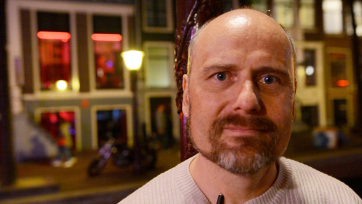 STEFAN MOLYNEUX BANNED FROM TWITTER DAYS AFTER BEING BANNED FROM YOUTUBE
---
As the 2020 election begins to pick up, Stefan Molyneux--host of the world's largest philosophy podcast, which tends toward anti-Leftism--has become the next casualty in the wave of big tech censorship.
The most recent snapshot circulating twitter shows that Molyneux had a little more than 483,200 followers.
Apparently, the ban came without warning and followed after Molyneux published an essay outlining his values and beliefs.
Molyneux was recently banned permanently from YouTube after violating the site's "hate speech" policies and community guidelines.
The obvious question is that this will likely not be the last, so who is next? Cancel culture and censorship has only energized with the recent protest and social justice warriors taking to the streets in what President Trump calls a "culture war."