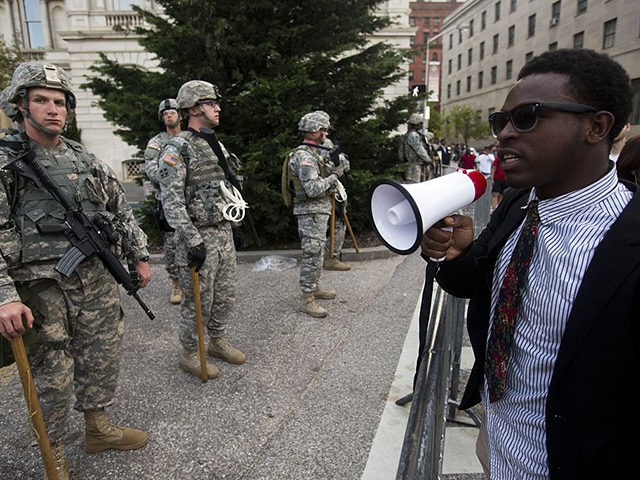 U.S. ARMY MESSAGE: 'MAKE AMERICA GREAT AGAIN,' COLUMBUS DAY ARE SYMBOLS OF 'WHITE SUPREMACY'
---
The U.S. Army circulated an email after the Fourth of July to service members that included a graphic, claiming that saying the phrase "Make America Great Again" is evidence of "white supremacy," as reported by Breitbart on Tuesday.
The email listed other white supremacist behaviors, including, "Celebration of Columbus Day," the "Denial of White Privilege," "Talking about 'American Exceptionalism,'" and saying, "There's Only One Human Race."
In addition, the email invited "all soldiers and (Department of the Army) Civilian Personnel" to attend inclusion seminars, the U.S. Army's "Operation Inclusion." The inclusion seminar is noted as under the auspice of the "U.S. Army Equity & Inclusion Agency" and the "Assistant Secretary of the Army."
Representative Mo Brooks (R-AL) caught wind of the email and blasted the "deeply offensive and racist U.S. Army 'Operation Inclusion'" content and demanded punitive action towards all personnel involved in the distribution of propaganda as a "clear violation" of the Hatch Act.
The Army confirmed the distribution of the email but claimed it was sent "in error" and recalled the message.
"On July 6, 2020, a Project Inclusion listening tour handout included two unapproved pages that were sent out in error and immediately recalled. The slides – copied from a non-government website – included a word cloud with phrases that were intended to spark conversation; however, the document was predecisional and inappropriate for the discussion. The unapproved pages were in no way used as part of the 'Your Voice Matters' listening tour sessions. As soon Department of the Army leaders were made aware of these products the Army initiated a 15-6 investigation to determine how this happened. The Army does not condone the use of phrases that indicate political support. The Army is and will continue to remain an apolitical organization," as stated on the U.S. Army portal.
A Breitbart report claims that "copies of the letter also went to President Donald Trump, Chief of Staff Mark Meadows, and Attorney General William Barr, among others."