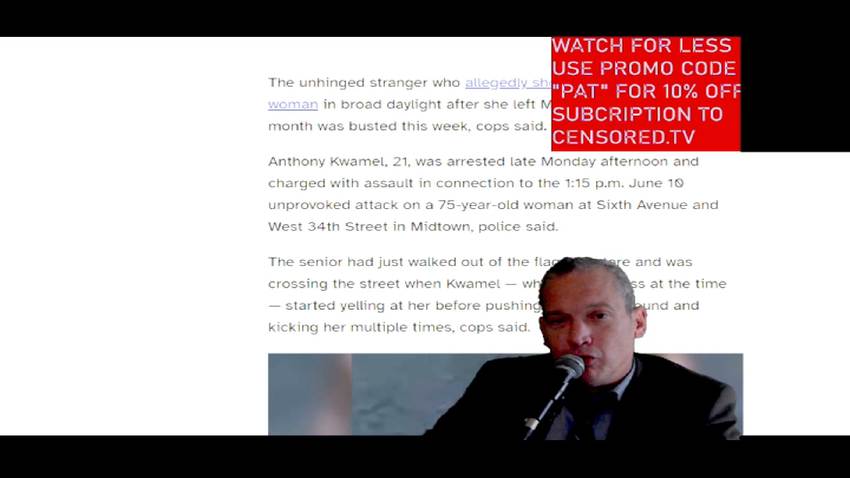 NYCCR - EP47: SCOOTER SHOOTER CRAZY
The Scooter Shooter can't stay awake during court, but flashes a creepy smile at the camera afterwards.
An old woman is hit in the head with rock, by a crazy, in Chelsea, while another, even older woman is randomly attacked outside Macy's in daylight.
3 separate guys jump to their death in front of subway trains in Manhattan, all on a Monday.
The family of a dead shoplifter says they tried.
A failed carjacker jumps off the FDR, and a road rage incident leads to a psycho motorist getting mowed down by an unemployed hamburger-flipper in a Jetta.

The profoundly insane continue to rule NYC, and I'm not just talking about the leadership.
The crazies, the criminals and people on drugs - a lot of them homeless with nothing to lose or gain - are on the attack.
The psychos are inheriting the city, and this collection of stories shows some of the evidence and a fair bit of the results.
We take a closer look at the mayor as we continue to despise him, and Seth Barron (managing editor, American Mind) joins me to converse about Mayor Adams and why he seems to kinda suck.
Jul 13th, 2023